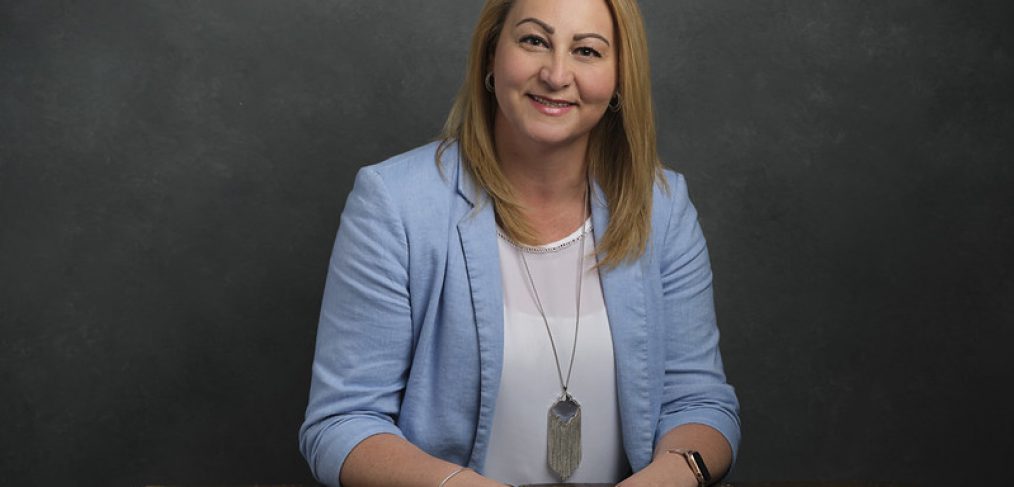 IT support specialist Fabiola Galeazzi was born and raised in Mexico within a unique community that has given her a different perspective about being Hispanic in the United States. Her parents are descendants of a unique group of immigrants who migrated to Chipilo, México, from a small town in Italy, known as Segusino, in 1882. This makes Chipilo a one-of-a-kind community where Italian culture, food, and dialect have been kept seemingly intact to this day. The dialect, Veneto, is spoken by approximately four generations and 4,000 descendants of the original Italian immigrants.
What parts of your heritage are most important to you?
My Italian heritage has provided me with a unique story and a warm culture that has impacted the way I raised my children. My Mexican heritage has provided me with delicious recipes and a relentless work ethic to be the best we can be. I am very proud and honored to pass both languages and cultures on to my family's future generations.
How does your background and heritage help make Dallas ISD a more inclusive district for staff, students and the community?
The nature of having a heritage based on two special ethnicities makes me appreciate the blending and nurturing of more than just one culture and one way of life. When I look around Dallas, I see a beautiful blend of unique people that all have different stories to share and most likely more than just one heritage that precedes them. With my background, I choose to see everyone for who they prove themselves to be at their core; and definitely, more than just what I see on the outside. In addition to my unique blended heritage, I am a proud mom of a son who is part of the LGBTQ+ community. Every day of my life, I make an effort to learn who people are and not just judge based on appearances and/or personal preferences. I encourage us all to make an effort to not only embrace diversity, but also nurture belonging and inclusivity for all through small acts of kindness, when and where possible!
How do you personally contribute to the success of students and the district, keeping in mind the skills and knowledge your background gives you?
When I get home, I am excited to share with my family the ways I was able to help DISD colleagues that day or how one or more helped me, either personally or professionally. I begin every day with a positive and professional attitude to brighten people's day. The work I do for the DISD is important and I value my position for the work I do, but what I most value are the connections I make to the dedicated educators and professionals that I get the chance to help on a daily basis. The most wonderful experiences I have are when I get positive feedback and encouraging messages from those I directly help. These messages reinforce that I am not only ensuring our district's technology is working effectively, but also impacting and facilitating the work of many others across various departments who utilize technology every hour of the day, and especially as our world becomes increasingly dependent on technology.
If you are bilingual, how do you relate to people in either language and is language one of the things that helps you connect to your heritage?
I see my Spanish-speaking skills as a superpower and one that I am extremely proud to yield. Speaking a minority language in our widely diverse America is absolutely one of the most effective and impactful ways to create connections with others around us. I absolutely feel like it also connects me to my heritage and provides more opportunities to create a sense of comfort and confidence with those that share similar backgrounds. Our bilingual powers will forever be valued, not only for professional purposes, but also for the feeling of mutual encouragement it creates in any set of circumstances!
As we celebrate Hispanic Heritage Month, what is the most important thing people should know about our culture?
I believe the most important lesson, that continues to be reinforced in my life, is that just because we are Hispanic/LatinX does not mean we are all the same. Even our Hispanic heritages can be blended and unique to that person's background. All Hispanics are not all just Mexican, or Venezuelan, or Honduran. We are all unique and have special backgrounds that can bring us together to welcome and share even more diversity within our own minority group!
Esperanza: A Celebration of Hispanic Heritage and Hope.
The theme invites us to celebrate Hispanic heritage and to reflect on how great our tomorrow can be if we hold onto our resilience and hope. It encourages us to reflect on all of the contributions Hispanics have made in the past, and will continue to make in the future. It is also a reminder that we are stronger together.