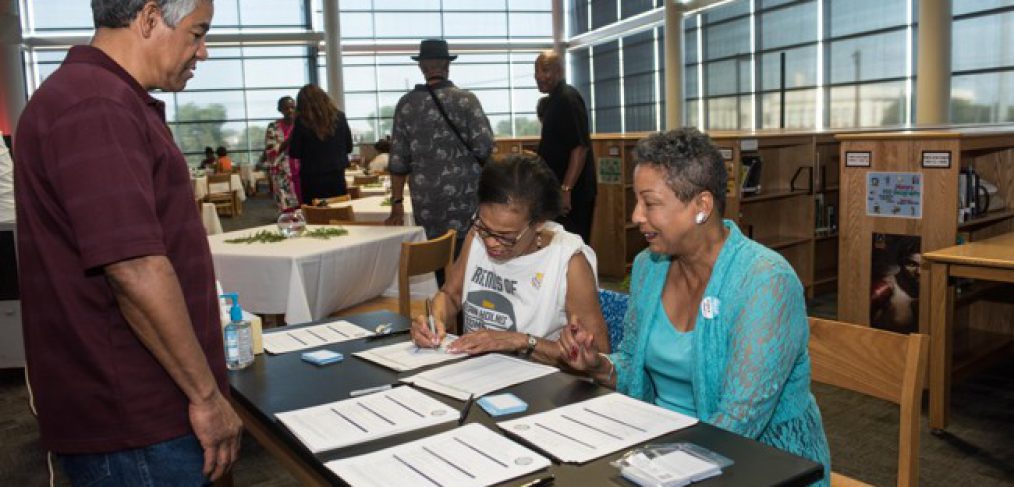 District staff and their families are welcome to attend free classes offered at Frazier House, an initiative of the Zan Wesley Holmes, Jr. Community Outreach Center in partnership with Dallas ISD. Frazier House is located on the first floor of the former Julia C. Frazier Elementary School. It offers multiple services in one building partnering and collaborating with other community nonprofits, service organizations and the Dallas ISD. This shared space offers access to educational, social services, job skills training and job placement opportunities for Frazier House clients.
Classes for November include topics such as:
Nov. 5—Cash Flow, Collateral and Leverage Class, 3-4:30 p.m. (if interested in attending or learning more, email info@zwhjcoc.org)
Nov. 14—Lunch & Learn with Trevor Noel, "Introduction to a Business Plan," 11:30 a.m.-1 p.m.
Nov. 18—LinkedIn & Medicare 10 a.m.-1:30 p.m., must register with Senior Source at (214) 823-5700
Nov. 21—Lunch & Learn with Attorney Antonio Glenn, "The ABCs of Business Entities," 11:30 a.m.-1 p.m.
All activities and programs are at Frazier House, 4600 Spring Ave. Dallas, TX 75210. For more information about these activities, email info@zwhjcoc.org or visit https://www.zwhjcoc.org. Dates and activities subject to change.