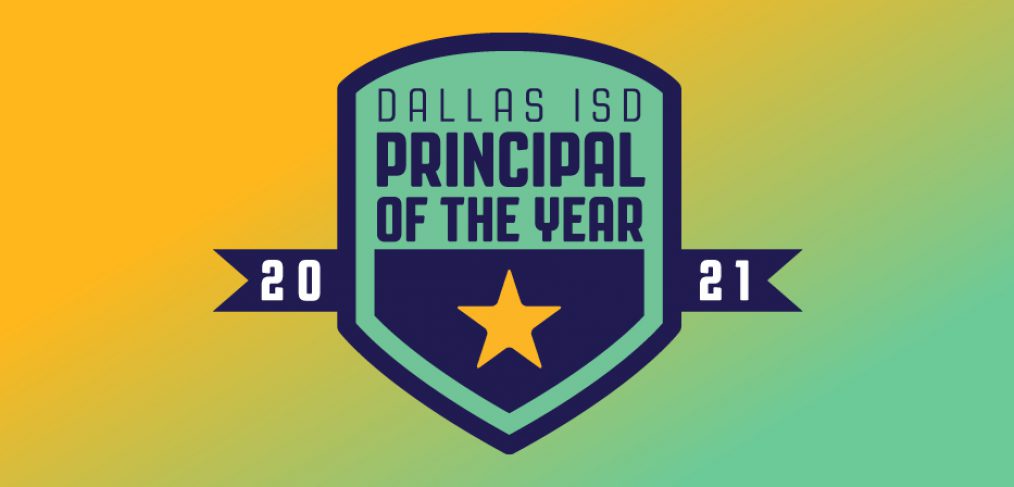 Three principals have been chosen as Principal of the Year representing Elementary Schools, Secondary Schools and Choice/Magnet Schools. Meet the winners:
Elementary School
Reymundo Cervantes Guajardo, Henry B. Gonzalez Personalized Learning Academy
Reymundo Cervantes Guajardo became a school administrator in 2014 after serving in elementary schools since 2006. As principal for Gonzalez Academy, Cervantes Guajardo has facilitated the school's choice transformation to a personalized learning academy and led the work that earned it an A rating from the Texas Education Agency. The campus has also been recognized as the safest school in Dallas ISD since 2018. Cervantes Guajardo is currently finishing his doctoral studies at Southern Methodist University.
Secondary School
Joseph Sotelo, Hillcrest High School
Joseph Sotelo has been an administrator with Dallas ISD for eight years, all at the secondary level. He began his career in Dallas ISD in 2013 as an assistant principal at Sunset High School where he oversaw both the English and science departments. In 2015, Sotelo was promoted to principal of Benjamin Franklin Middle School. Within 18 months, the school was authorized as an International Baccalaureate campus. Sotelo left Franklin Academy to become principal of Hillcrest High School. As of 2021, Hillcrest is the only high school to offer both a collegiate academy and an IB program. Sotelo also oversaw the addition of 21 new classrooms, two new gyms, a weight room, and renovations to several classrooms.
Choice/Magnet School
Ruby Ramirez, School for the Talented and Gifted at Pleasant Grove
Ruby Ramirez is proud daughter of an immigrant mother and Dallas ISD graduate. Learning and growing in Dallas ISD as a bilingual talented and gifted student, she was able to graduate with honors from Woodrow Wilson High School. She always knew she wanted to one day give back to the district, community, and families where her opportunities started. In 2003, she became a teacher assistant at William Lipscomb Elementary School, the same campus she attended as a child. Ramirez became an assistant principal at Felix G. Botello Elementary School in 2013 and a year later at John H. Reagan Elementary School, both in Oak Cliff. In 2018, she was called to open a unique Two-Way Dual Language Talented & Gifted campus in the heart of Pleasant Grove.