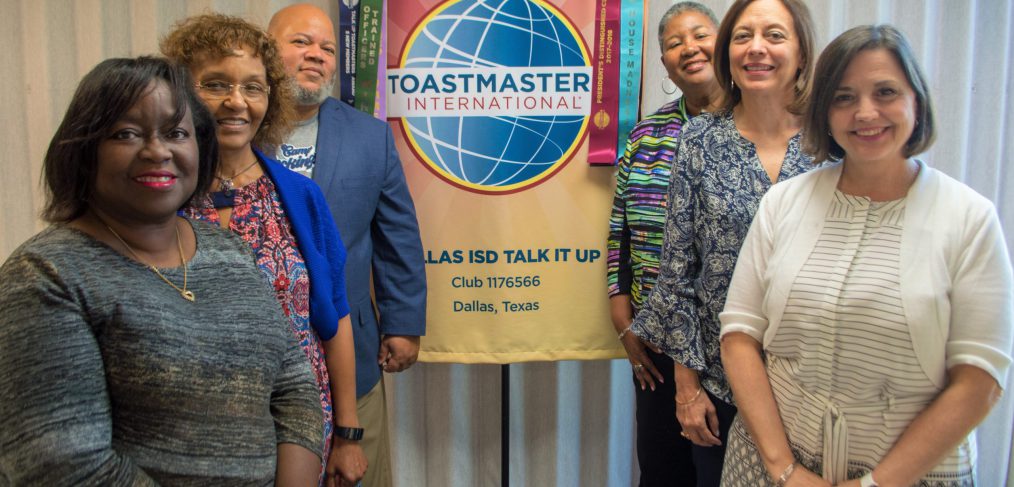 Do you want to sharpen your professional skills, develop your leadership ability, and become a more confident communicator?
At Dallas ISD Talk it Up! Toastmasters, you can accomplish these goals in a self-paced supportive environment alongside others pursuing the same goals. Toastmasters learn by doing, by following a proven program of speeches and leadership activities. Want to learn firsthand how Toastmasters can help you give voice to your potential?  Register through Cornerstone to attend Dallas ISD Talk It Up! Toastmasters Open House on Wednesday, Jan. 22, at 6 p.m. at the Linus D. Wright Administration Building, 9400 N. Central Expressway, Room 300.
Dallas ISD Talk It Up! meets Wednesdays at 6 p.m. Meetings are held at the H.B. Bell School Support Services Building on the first, third and fifth Wednesdays of the month and at the Linus D. Wright Dallas ISD School Administration Building on the second and fourth Wednesdays.