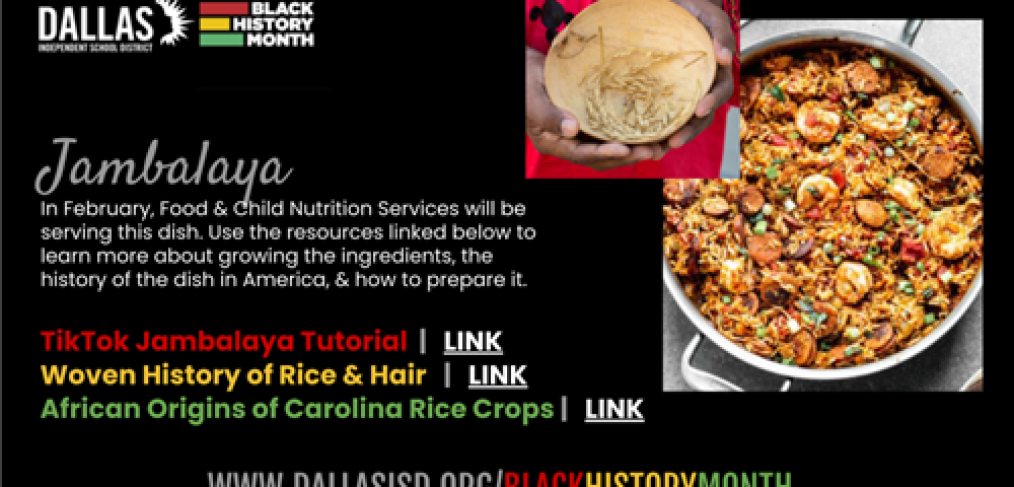 Dallas ISD has put together a playlist with a variety of videos that celebrate Black history. The videos feature Dallas ISD students, staff, and community members celebrating Black History Month in various ways. The play list can be found here.
Throughout the month, Food and Child Nutrition Services has been serving special dishes to honor and celebrate the African American culture.
Collard Greens
Beans & Rice
Jambalaya
Information and videos on the history and cultural significance of these dishes, how to grow the main ingredients, and different ways to prepare them can be accessed by teachers at BHM 2022 Programming Guide.