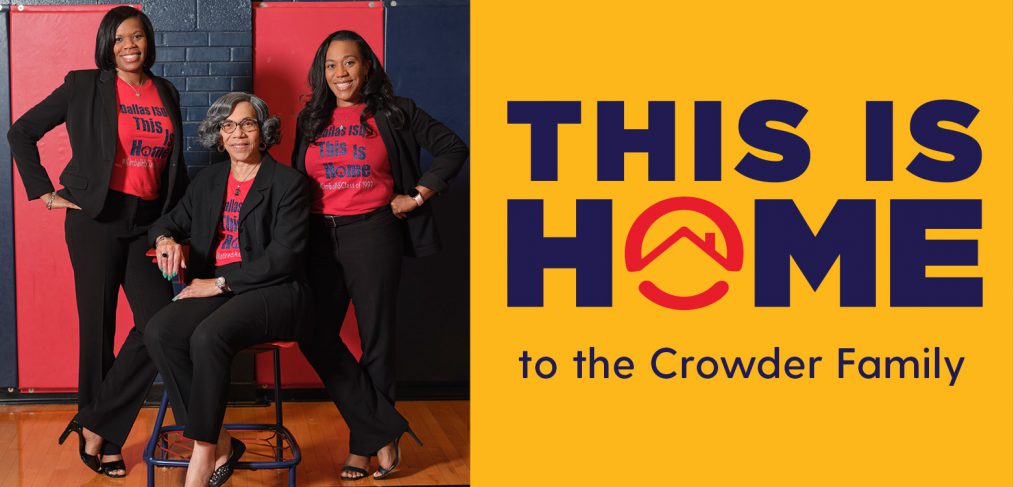 Hundreds of educators have left their mark on Dallas ISD and its students during the district's 137 years of existence, but few are woven so tightly into the tapestry of Dallas education as the Crowder family. With a combined 94 years of experience as educators, Willie Crowder, Keisha Crowder-Davis, and Jonica Crowder-Lockwood are proud to call Dallas ISD home and work tirelessly so students can also call the district home.
Willie Crowder, who retired as associate superintendent in the district's human capital division, began her tenure in Dallas ISD in 1970—a year fraught with racial tension and social change, including the desegregation of Dallas schools. She began as a history teacher at what is now Boude Storey Middle School. As her career progressed, a passion for education and an ability to connect with students and parents paved the way for her to serve in numerous roles, including assistant principal, principal, minority recruiter, policy administrator, and associate superintendent.
"You can't be a clock watcher," said Crowder, who attributes her success to hard work and late nights. "You work until the work is done".
Both of her daughters—Keisha and Jonica—can attest to their mother's commitment to her profession. They recall countless nights at their kitchen table, watching their mother prepare lesson plans, manage master schedules, and review large policy binders, even while preparing dinner.
"We were raised like teachers," Jonica said. "We were students in the Willie Crowder Training School! Learning and teaching were so much a part of who we were that we played school. My dad installed a chalkboard, and the neighborhood kids became students. That's how we learned leadership."
"All of our role models were educators. That's all we saw," Keisha added. "MBH was the standard of our family: Make the Best Happen."
Crowder's example rubbed off on her daughters beyond childhood play. They are now both distinguished educators in their own right. Graduates of Justin F. Kimball High School, Keisha and Jonica are Dallas ISD through and through. Keisha currently serves as executive director of Centralized Enrollment and Magnet Programs while Jonica is principal at D.A. Hulcy STEAM Middle School.
Like their mother, they describe themselves as lifelong learners who are committed to making an impact on the community. For them, working in Dallas ISD is how they give back and help young people and their families.
"We are Dallas ISD proud," Keisha declared with a smile.