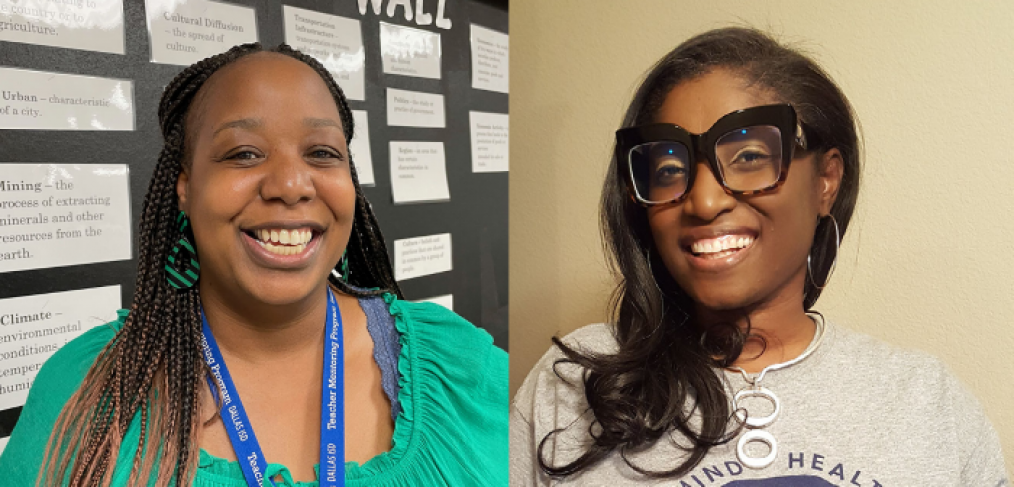 Five decades after Sam Tasby was the centerpiece of the lawsuit that ended segregation in Dallas ISD, two of his descendants are working in the district to continue his legacy of equity and bettering lives through education.
In her social studies classroom at Seagoville Middle School, Rashonda Phelps proudly showcases a picture of Tasby, her grandfather, on a poster listing her favorite things. She credits her grandfather as the reason she is in education.
"When I was trying to figure out what I wanted to do for a career, I talked with my grandfather. He always stressed the importance of education, and he supported us and pushed us," Phelps said. "I ended up getting my teaching certification, and I haven't looked back since."
Over at David W. Carter High School, Tasby's great-granddaughter, Calissia Tasby, supports students as a licensed mental health clinician with the Mental Health Services Department.  She helps students work through anxiety and depression caused by the pandemic and address any personal crises.
Calissia Tasby, who attended Ronald E. McNair Elementary School as a child, said one of her greatest joys was starting her work in Dallas ISD while her great-grandfather was still alive.
"He was so passionate about education and equal rights," she said. "It's a privilege to help continue what he started."
Tasby and Phelps vividly remember him talking about the historic lawsuit that led to the desegregation order for Dallas ISD. He thought it was outrageous that his kids couldn't attend the "white school" in northwest Dallas. According to his obituary, Tasby was harassed and lost his job following the lawsuit. But he remained committed to fighting for what was right, his descendants said.