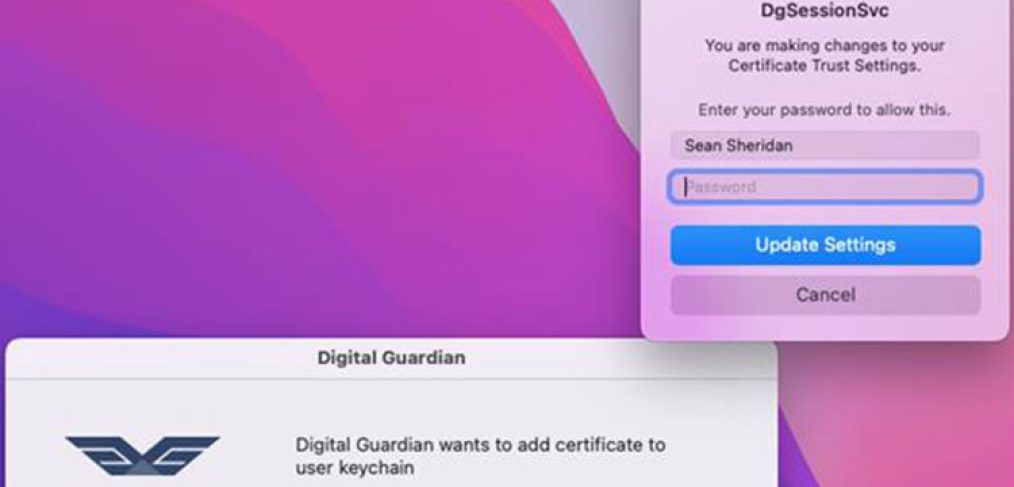 Dallas ISD's Information Security Department has begun a software security deployment. The purpose is to update staff issued Mac computers with the Digital Guardian security software. 
Your Mac will reboot two times to finalize the installation. Additionally, there will be a pop-up notification asking for your credentials to allow DgSessionSvc to make changes to your Certificate Trust Settings. Please enter your login credentials at this screen when prompted. 
Here's an example of the notification: 
[[[Please use the password you use to log into the Mac]]]
WARNING:If you click cancel, you will lose internet connectivity on your Mac!
 The Information Security Department thanks team members for their continued commitment to the safety and security of Dallas ISD's network and information systems. Please feel free to reach out with any questions you may have regarding this update to the IT Help Desk at 972-925-5630.