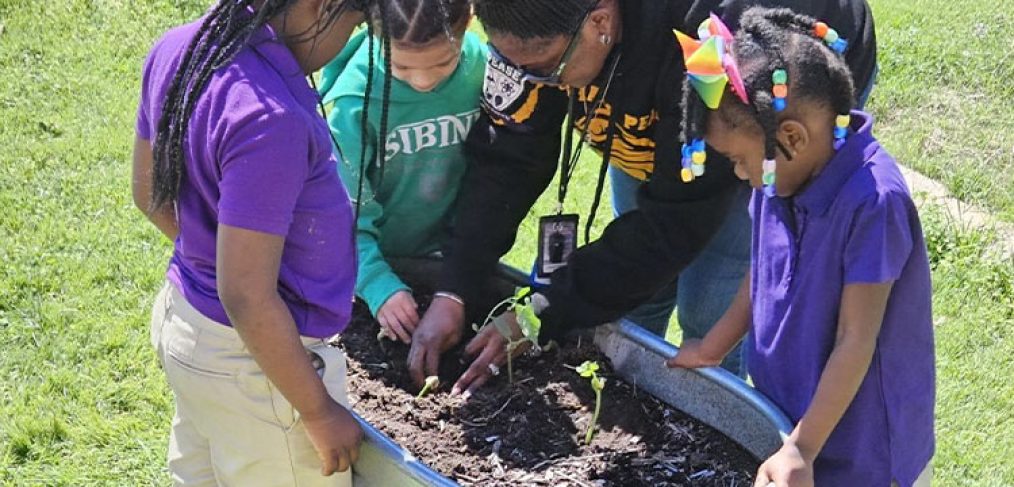 Kindergarten teacher Jimmie Pickering was inspired to become an educator after advocating for her youngest son, who had learning challenges, and seeing him flourish as a student in Dallas ISD.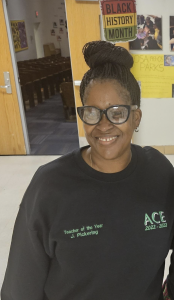 Her passion for closing learning gaps and helping children become college and career ready convinced her to join Elisha M. Pease Elementary School, an Accelerating Campus Excellence (ACE) school, seven years ago. Now she is encouraging other teachers to take the leap to an ACE campus during the open transfer period. 
"I've heard people say it's hard. It's not hard," Pickering said. "If you have a passion for student success, ACE is where you want to be. You get to learn what rigor looks like. You get to learn depth of knowledge and how to bring that out of your students."
The open transfer period allows eligible teachers, counselors and media specialists to accept a position at another campus for the following school year. During the open transfer period, current principal approval is not required, although best practice would be for the team member to inform their current principal of their desire to transfer.
To be eligible for an open transfer, team members must meet the following criteria: 
Hold a valid Texas Teacher Certificate or hold a valid District of Innovation Certification Waiver in the requested subject-area vacancy and meet TEA/SBEC Certification Standards for the position 

Must not be entering their fourth year of an Alternative Certification Program 

Must not be identified for non-renewal at the end of the current school year due to performance and/or misconduct
Pickering started out at Pease Elementary as a substitute teacher and has worked hard to pursue excellence in the classroom ever since. She recently became her campus' 2022-2023 teacher of the year, something she credits to her personal and professional development through the ACE model. 
She has helped countless students close learning gaps through tiered small group instruction and targeted resources, and she said she loves seeing them go from not being able to write their names to reading books with confidence.
"Along with your education, ACE grows your heart, because you are always asking, 'What can I do? How can I make my students great?'" Pickering said. "You want to do that, and you see each one of your colleagues wanting the exact same thing. It's a culture of happiness, of joy, of togetherness, and it's good."
If you are interested in pursuing a new opportunity for growth, apply online using your EAD login at www.dallasisd.org/careers using the internal openings link. The Human Capital Management team will email notifications of approval/denial throughout the open transfer period. Transfers are only final once an approval email notification has been sent from Human Capital Management. All notifications will be completed by May 5, 2023.
"Don't be afraid of ACE campuses," Pickering said. "If anything, you need to flock to them because they're going to provide you with the resources and the professional development that you need, not only for yourself to grow you as an educator but to grow your students and close gaps."