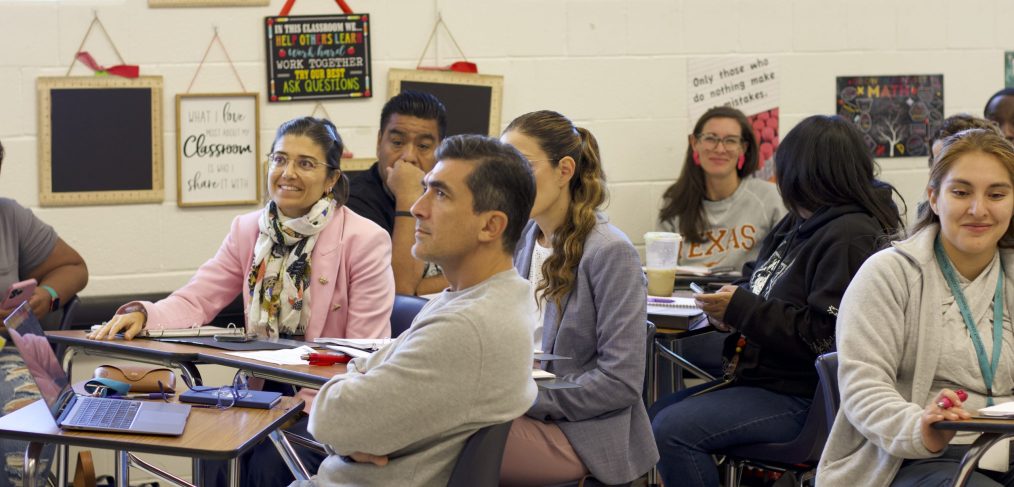 It takes time and effort to provide high-quality extracurricular programs to students, and Dallas ISD academic coaches understand that. They are committed to guide students through a variety of competitions and enrichment opportunities that have a positive impact on academic outcomes, attendance, and social-emotional growth.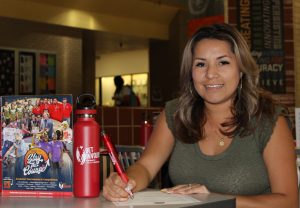 More than 1,800 coaches have signed up to sponsor a Student Activities extracurricular program at their school for the 2023-2024 school year. The recruitment of qualified teachers is crucial to the department's ability to offer a variety of activities for students to choose from, and these teachers have stepped up to the challenge.
To encourage teachers to become sponsors, the department works to remove all barriers to running a strong extracurricular program, said Sharla Hudspeth, executive director of Extracurricular and Extended Learning.
"We place a great focus on our coaches, and we want Dallas ISD students to have access to superior extracurricular programs without any barriers like cost, availability, or transportation," she said. "Removing the barriers to involvement and supporting coaches is key to high-quality extracurricular programs."
Providing coaches with stipends and training, means creating opportunities for students that can help them increase academic performance, make lasting friendships, and grow socially and emotionally.
Teachers receive study materials, supplies, and direct support from the Student Activities team to help them build and prepare their students for competitions, workshops, and tournaments.
Not all coaches come to the table with experience, but they do come with a passion to engage students in after-school programs, said Michelle Read, Student Activities coordinator.
"All coaches must receive support to help them feel confident in their role," she said. "This is especially true of new coaches because we want to make sure they have a positive experience."
The new Law Magnet debate coach, Vanessa Lee, felt ready to lead her team following a series of workshops sponsored by the department earlier this fall.
"I have felt nothing but supported as a new coach," Lee said. "I feel like I have a newfound level of comfortability teaching the context, and the collaboration with other coaches has been invaluable."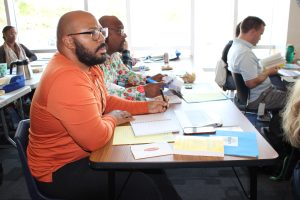 Veteran debate coach Matt Summers of Thomas Jefferson High School has always found support through the department and its partner for the district's debate program, the Dallas Urban Debate Alliance (DUDA).
"I have always found that DUDA and Student Activities bend over backwards to provide coaches support and resources, even where we did not anticipate a need," he said.
The Student Activities Department often partners with outside sources to lead professional development for coaches. DUDA is one such partner. Cheer Express is another partner that provides training and development for Dallas ISD cheer coaches.
At the recent elementary cheer coach workshop, Cheer Express led coaches through an interactive evening of cheers and chants in the Barack Obama Male Leadership Academy gymnasium.
During a break, Crystan Barnes, Sam Houston Elementary School cheer coach, discussed how she previously had to get financial support for the cheer program from parents,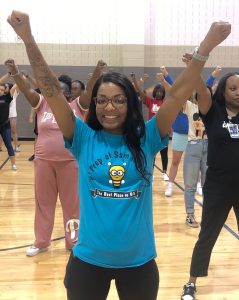 families, faculty, and fundraisers.  Expenses were such an issue that they were only able to do a few performances at their campus and were unable to travel to outside events.
"Now, with expenses not being an issue, every child gets a uniform, every child can attend the cheer camps and compete in competitions throughout the year," she said. "The students are so excited about being part of this team. It has had a significant impact on their behavior, academics, work ethic, and emotional health."