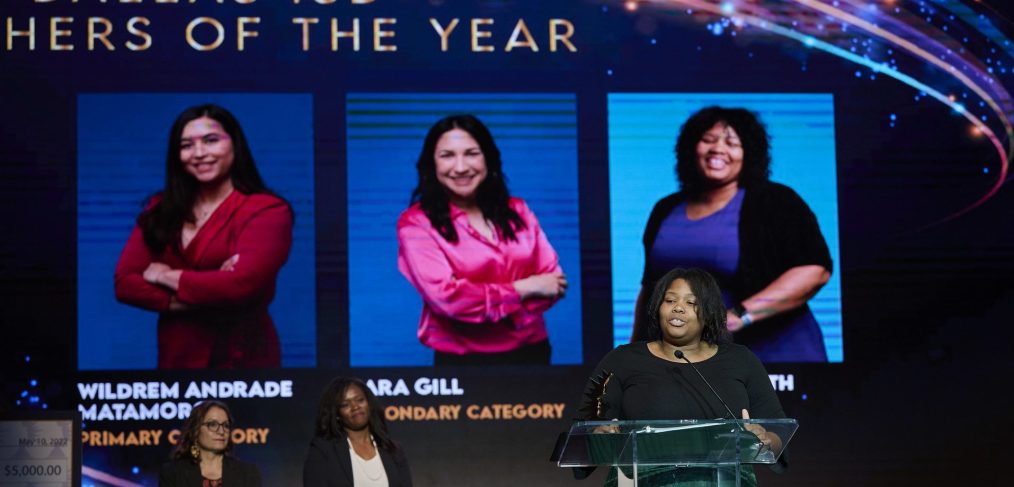 Celebrating outstanding educators
More than 300 gathered this week to recognize Dallas ISD's top teachers and principals at the inaugural Educator of the Year Awards, presented by the Dallas Education Foundation and sponsored by Reliant. The event recognized and celebrated educators' passion for transforming student lives.
"The fact that we get to celebrate these outstanding educators in person is incredible," said Superintendent Michael Hinojosa. "I want to thank you for your outstanding work, especially over these past two years."
The Teacher of the Year finalists were chosen from among the teachers of the year representing each Dallas ISD campus. Principals were chosen districtwide for their transformative campus leadership. The 2021-2022 Dallas ISD Educators of the Year are: 
Teachers
Elementary Teacher of the Year: Wildrem Andrade Matamoros, Louise Wolff Kahn Elementary School
Secondary Teacher of the Year: Sara Gill, Ann Richards STEAM Academy
Choice/Magnet Teacher of the Year: Aaronda Smith, George B. Dealey Montessori and Vanguard Academy
Principals
Elementary Principal of the Year: Antonio Verduzco, B.H. Macon Elementary School
Secondary Principal of the Year: Katherine Eska, North Dallas High School
Choice/Magnet Principal of the Year: Michael Jackson, Sudie L. Williams Talented and Gifted Academy
Each winner received $5,000. All finalists were also recognized and awarded $1,500 each. A list of winners and finalists can be found online at dallasisd.org/toy and dallasisd.org/poy.