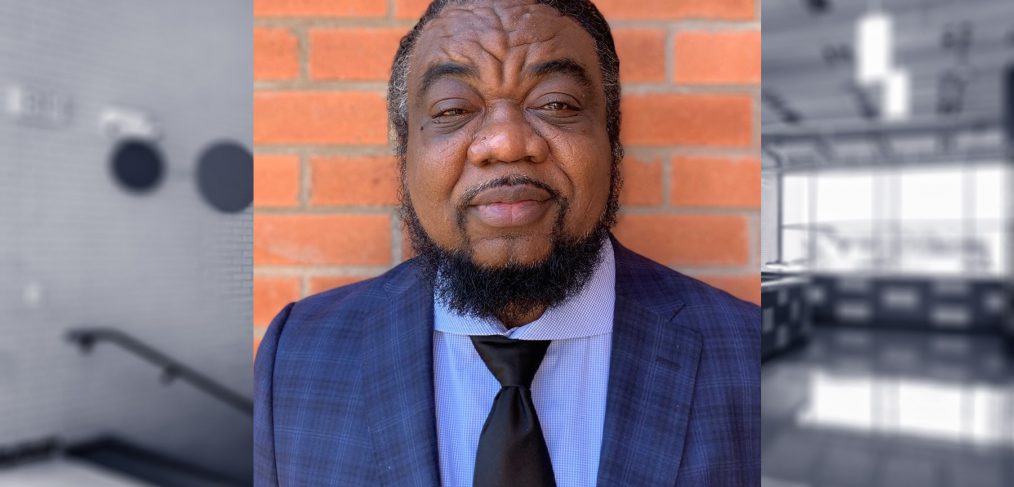 Getting to know Daryl Daniels
Daryl Daniels
Director | Environmental Health and Safety Services
Operations Division
Years in the position: 4
Years in Dallas ISD: 32
What do you do in your position?
In Environmental Health and Safety Services, I coordinate efforts to make sure that our teachers, administrators and coworkers, as well as our students and parents, have a safe environment to learn and work. The department has been working to ensure that all district facilities have been disinfected and are free of COVID-19.
We have been preparing for something similar to this because some years ago, we went through the Ebola outbreak, and Dallas was the first U.S. city where cases were reported. During that time, we had to think fast and come up with a plan to make schools safe from that virus. At that time, all we had was custodians and our team, and while we weren't trained to deal with situations of that magnitude, we had personal protection equipment and were able to respond by going in and using disinfectant to clean the affected schools. We realized that if the situation were bigger, we wouldn't be enough, so we started getting ready.
When COVID-19 hit, the department staff was ready to deploy outside vendor teams to disinfect all schools and other district facilities to make them safe for students and staff
What do you enjoy most/what is your favorite thing about what you do in your position?
My favorite part of the job is to know that what we do makes a difference at the campus level. It's when you get that feeling that what you have done at a facility has really made a difference to a person, a teacher, and students.
What was your favorite subject in high school?
Math. I just liked the way numbers worked. They are absolute, and it's absolutely true that 2 + 2 = 4; there is no other way around it. Having a sense of math helps you in all facets of your life because you use geometry, algebra, arithmetic every day in every aspect of your life.
What was your favorite cafeteria food growing up?
Pizza. I looked forward to pizza day in school. It was those rectangular pieces of pizza that we would get, and it was the same every time from kindergarten up until junior high
Who in education do you most admire or consider a role model?
I have to say, and he is no longer with us, my high school principal, Frederick Todd. He was principal at South Oak Cliff High School and was a great role model for students. He was a strong leader who was well respected by the teachers and the students and went out of his way to make sure the students had an opportunity at a solid education.
What is your idea of happiness?
My idea of happiness is playing music. I like to play music. I play keyboard and guitar, so any time I am around music, able to play or able to create music, I am at my happiest. I played at one time with a band, but now, I do music production. I have a home studio and record different artists and make records. I love that. That's my hobby. I don't know what I would do without having music in my life.
What is your favorite music? Song? Artist?
It would have to be rhythm and blues music, and my favorite artist is going to be Lionel Richie.
Are you Team Apple or Team Android?
Team Apple.
Are you a dog, cat, fish or no pets person? Why?
I'm a dog person. I don't have one now but have had several dogs, and they are definitely man's best friend. Once you get to know each other then there's a special bond there.