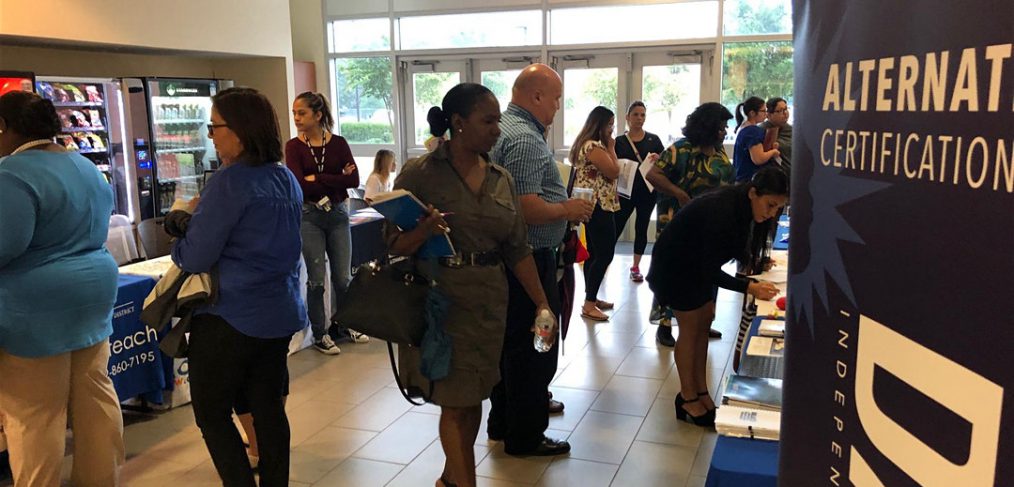 College fair offers staff opportunity to explore a degree
To grow its own leadership capacity, Dallas ISD is offering a "Grow Your Own" College Fair for central and campus staff who would like to start or complete a college degree either to become a teacher or advance their career in the district.
The fair is designed for those interested in learning how to complete degree requirements to finish a bachelor's degree, how to gain a master's degree in education or business, how to become a certified, credentialed teacher in the State of Texas, how each different program offers a unique pathway depending on qualifications, and how to access financial aid.
From 5:30 to 7:30 p.m. representatives from Dallas County Community College District, Ana G. Mendez University, the University of North Texas at Dallas, Texas Tech University, and TeachDFW will be on-site to talk about those subjects and answer individual questions.
TeachDFW will give away two $250 scholarships to staff who register for and attend the event. You can register here.
These higher education institutions also will offer presentations and host breakout sessions where others will share their experiences obtaining a degree.
The college fair will take place in the lobby of the Linus D. Wright Dallas ISD Administration Building, 9400 N. Central Expressway.
For questions, email joslopez@dallasisd.org.