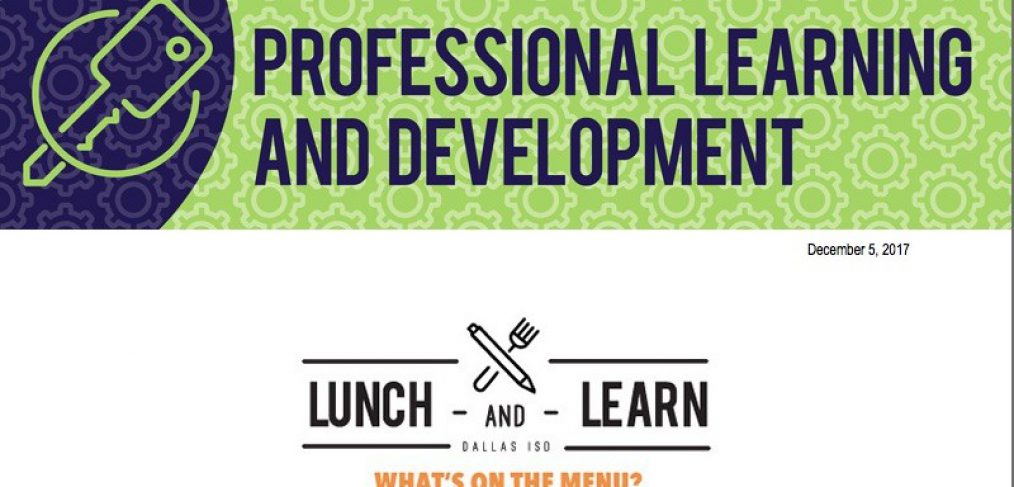 Central staff professional development session on teacher recruitment
Here is the opportunity for central staff to learn about how Dallas ISD places highly qualified teachers in front of students. You will hear about the student teaching process and the recruitment of teachers for high need subject areas. Come find out more about recruitment of new and veteran teachers, international recruiting, and the VISA process.
Wednesday, Dec. 6, 2017
Noon to 1 p.m.
Dallas Education Center, Training Room 200
9400 N. Central Expressway, Dallas, TX 75231