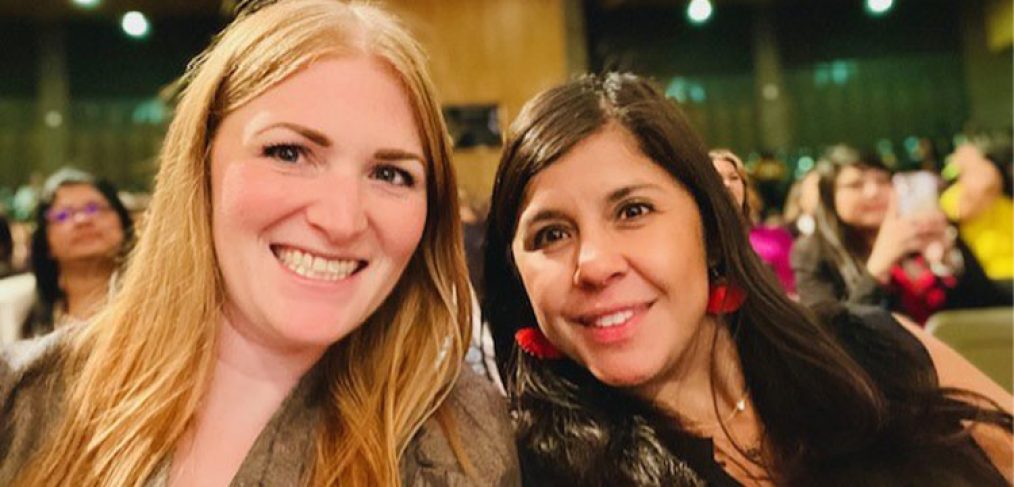 Leading through mentorship
Ashley Toole, the principal at E.D. Walker Middle School and Prestonwood Montessori at E.D. Walker, understands the power of mentorship. She started out as a special education teacher in Dallas ISD in 2011, where her first mentor—Executive Director Danielle Petters—changed her life and empowered her to start her journey toward school leadership. So when Toole had the opportunity to become a principal mentor as part of Dallas ISD's Principal Residency Program, she dove right in. 
"I was thrilled when I first got the call," Toole said. "This experience has been totally invaluable, and now while I'm excited for [my mentee] to get a principal position, I'll also miss her when she leaves."
Toole was paired with Principal Resident Maria Hernandez, who first entered education as a bilingual teacher in 2002. Hernandez went on to spend 13 years as a counselor before she became an assistant principal at Harry Stone Montessori Academy and applied for the Future Principals Institute through the district's Leader Excellence, Advancement and Development (LEAD) department. She was later nominated as a principal resident in the Principal Residency Program. 
The Principal Residency Program is a yearlong professional development program that was designed to advance leaders. The ideal candidates are current, high-performing assistant principals who are ready to step into the principalship. The 2022-2023 cohort of nine participants has the unique opportunity to shadow principals across Dallas ISD and learn to guide school culture and prioritize instructional leadership, while receiving coaching and developing principal readiness competencies to be fully prepared for taking on a principal role. 
Hernandez and Toole had never spoken before they were introduced through the Principal Residency Program, but Hernandez said they quickly realized how well their experiences aligned and developed the "team chemistry" that made their partnership such an extraordinary experience.
They started each morning reviewing their schedule. Whether they were managing staff, reviewing the budget, walking through various classes, attending principal meetings or planning for future projects, Hernandez had the opportunity to ask Toole questions and deepen her understanding of key strategies she could use at her own future campus. 
"It has been an eye-opening experience," Hernandez said. "As an assistant principal, I understood the big picture and my 'whys,' but it was different. I had to run out the door and go do it. In this program, I have been able to get a bird's eye view, reflect and see how the puzzle comes together." 
Hernandez and the other principal residents could be called in to interview for a principal position at any time during their residency, and Hernandez recently became an interim elementary school principal. She said she is "grateful for the opportunity" to have continued learning and developing her leadership skills, while Toole is thankful to have had Hernandez on the E.D. Walker team. 
"I am so glad that the district is investing in programs like this," Toole said. "The result is that leaders feel more prepared, so the job itself becomes more sustainable and more people will stay for longer amounts of time. We all benefit from that—most importantly, our students."