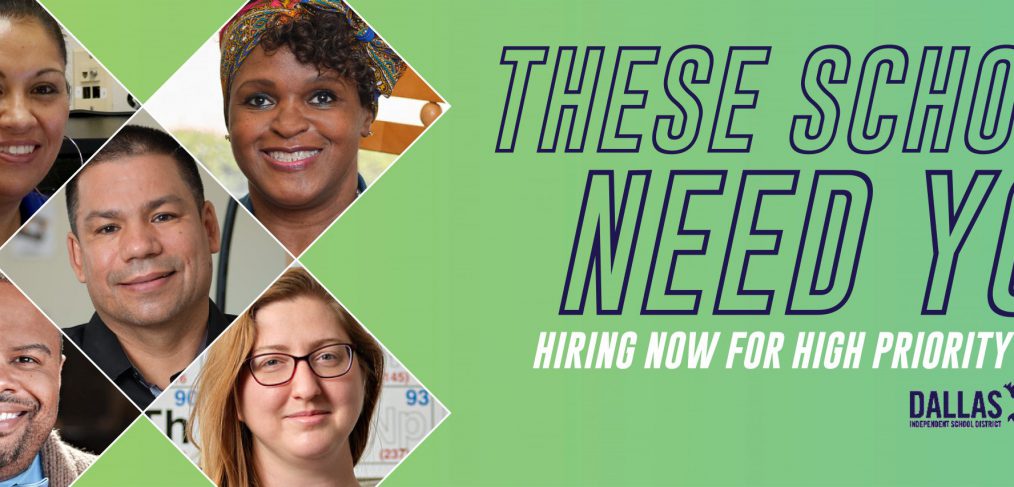 High Priority Campuses: A good fit for teachers who want to make a difference
When Christina Rocha talks about her work with colleagues and students at T.J. Rusk Middle School, you can hear the excitement in her voice. The 13-year veteran teacher moved to Rusk four years ago and says she feels totally at home at the high priority campus where everyone works together on behalf of students. Grateful for the quality training offered in Dallas ISD, Rocha—who teaches reading in sixth-eighth grades—credits the leadership support and schoolwide devotion to best practices for creating an environment that works for teachers and students.
Across town at James Madison High School, Principal Marian Willard is looking for teachers who bring that kind of passion to their work and who are willing to fully embrace the needs of students on her high priority campus.
"I'm looking for teachers who want to come in, roll up their sleeves and work with struggling students," she said. "When teachers are willing to focus on the needs of students, learn new strategies and are open to investing the time required to help students, I'm confident they can make a difference here."
Teachers, instructional coaches, and counselors who want to bring their passion for making a difference in young minds and lives have until April 23 to take advantage of the district's open transfer period for high priority campuses. For eligibility requirements, go here.
Working at a high priority campus has benefits beyond making a difference. Eligible teachers serving at high priority campuses in the 2021-2022 school year will:
Earn additional DTR points on the TEI Scorecard, replacing the existing Tier I process.
Earn additional stipends.