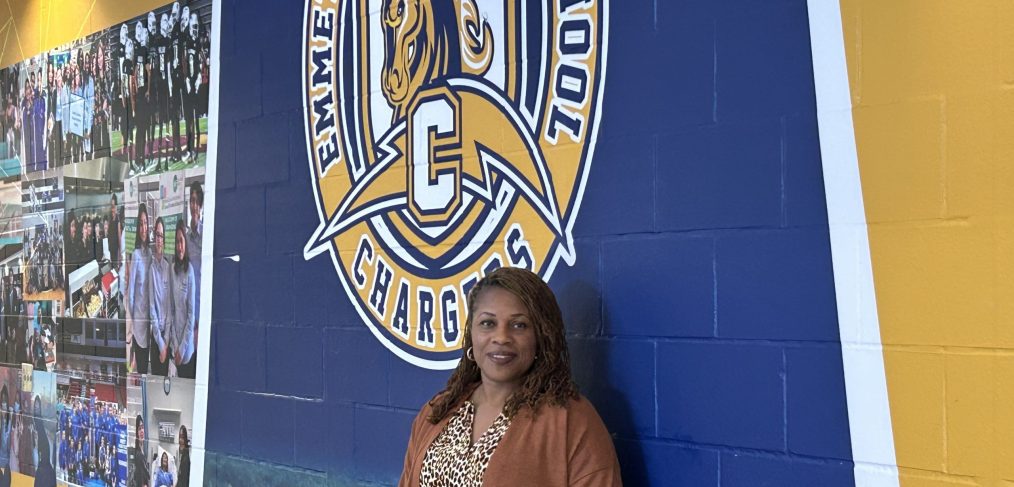 Supporting mental health one student at a time
In the more than 20 years Yatta Johnson—a licensed mental health clinician—has worked as a school psychologist, she has played many roles but perhaps none more crucial as the one she has now at Emmett J. Conrad High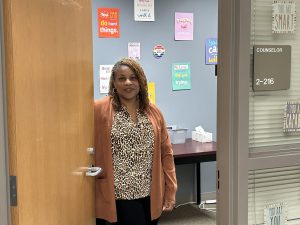 School. Every day, she connects with students, guides them through difficult times and helps them better understand themselves and others.
Johnson is one of several school psychologists in Dallas ISD, and thousands throughout the country, whose work is celebrated and highlighted through Nov. 10 during National School Psychology Week.
"I'm a non-traditional school psychologist because my degree is in mental health counseling psychology and clinical psychology," said Johnson, who is originally from Dallas and returned 23 years ago after obtaining her degrees to work in a school setting.
She is proud to be part of Dallas ISD's Mental Health Services because the district takes an innovative approach to student mental health and is at the forefront of providing services, she said. More traditional school psychologist roles entail evaluating students for special education services or learning disabilities, serving in committees, and sitting in on ARD meetings.
"You might do a little counseling, but you don't really get to interact with the general student population," she said. "At Conrad, I get to work with students on anxiety, depression, help offer support, conduct suicide risk assessment, screen for potential risk of violence, assist with identifying student interventions and best ways to help stabilize students in crisis. I also provide resources to parents and assist with safety plans. I focus on helping students make good choices."
As a school-based clinician first at H. Grady Spruce High School and now at Conrad, Johnson said she works as part of a team with the academic counselor and other team members to make sure students have the tools necessary to be successful. In her second year at Conrad, she also gets referrals from students she has been able to help.
"The need is great," she said. "We have made mental health services very accessible. Parents can get on the website and indicate a need. Students can talk to a teacher or the school counselor, who then reaches out to me, or students themselves will come to me once they know who I am."
If the student is under 18, parents are contacted before services are provided, and Johnson works on individual plans to address the issue at school and at home. While she does not provide long-term services, she can refer students and families to one of the district's 13 Youth and Family Centers or community partners for additional support.
"The benefit of me being in the school all the time is that I can intervene if a student is having a panic attack or help de-escalate a problem," she said.
She knows that she is making a difference when students tell her that the breathing exercises she taught them to deal with stress or anger are working or when they seek her out to share exciting news or just to talk.
"That's rewarding," she said. "I know I have helped my students by giving them the skills to be the best version of themselves, to help them make better choices, and to graduate college, career, and life ready!"