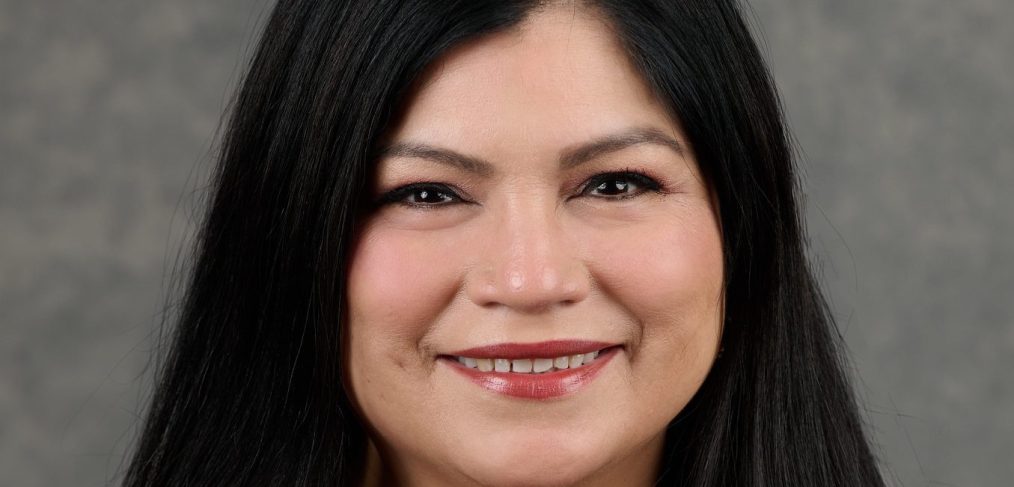 Libraries director is inspired by her love of reading
For Patricia Alvarado, director of Library and Media Services, and her team, making sure that every Dallas ISD student has access to books—physical books or e-books—and other resources that support their learning is both a calling and a passion. 
"I don't remember having a lot of books when I was young," Alvarado said. "We were very poor in Corpus Christi, so we didn't have a lot of access to materials. That's why that's really a passion for me."
Alvarado, who grew up in Corpus Christi, was born in the border city of Matamoros, Mexico, moved to Texas with her family when she was 5 years old.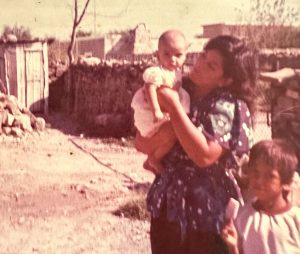 "I never thought I would be the director of a department in Dallas ISD in a million years," said Alvarado, who has been in this role for a year. "I mean, I grew up in Matamoros where we didn't even have indoor plumbing at that time. I never expected to have this type of influence."
Alvarado first came to the district in 2008 to become librarian at Eladio Martinez Learning Center and then worked at L.V. Stockard Middle School. She then became a coordinator in the department for a couple of years, before moving to Irving ISD as director of Library Services. Nine years later, she returned to Dallas ISD to take on her new position. 
The idea of becoming a librarian first came to Alvarado when she was a parent volunteer in her kindergarten daughter's school library. She thought that it would be a very fulfilling job to be a librarian, and she mentioned it to her daughter's teacher who then suggested she get a master's degree in library science. 
The determination to become a librarian led Alvarado to go back to school to get her bachelor's degree and teaching certification at Texas A&M Corpus Christi. She attended Texas Woman's University for her master's degree. She would take online classes during the school year while working as a bilingual teacher in Corpus Christi and would attend in-person classes at TWU during the summer months.
Alvarado remembers her eighth-grade English teacher recommending the classic Charles Dickens novel, "Great Expectations."  She read the book and got hooked not only on Dickens, but on reading. Alvarado says before her teacher encouraged her to read, she had never been identified as a reader, and she didn't think of herself as a reader.
Reading that book may have also saved her life. She remembers being so captivated by the book that she turned down her sister's invitation to go to a community dance at her church. That day, her friends were in a terrible accident that took the life of her cousin and caused serious injuries to her two sisters. 
"I always think that reading literally saved my life," Alvarado said. This personal connection to reading has stayed with her throughout her life. 
Although she loved the vivid characters and storytelling in Dickens' book and other books, she didn't see authors and characters who looked like her—books she could identify with as a Mexican American. 
"Diversity in the books that we have is so crucial because we want our students to feel good about themselves," she said. "We want them to be inspired by what they read, to look beyond their immediate circumstances and know there is more out there for them." 
Alvarado uses the book "A Crown for Corina," written by Laekan Zea Kemp and illustrated by Elisa Chavarri, as an example.
"I look at the illustrations in this book and think that this could be my niece," she said. "She would be able to see herself in this book." 
Library Media Services uses metrics and usage data to cater to what students are reading at each individual campus. For example, students on one campus might be more interested in soccer books, while students on another campus might be interested more in football. Another popular resource is e-books. In the first nine weeks of the school year alone, the district circulated 40,000 e-books. 
 "This means that at least 40,000 times a student used their phone or mobile device to search for a book and checked it out to read, not because it was an assignment or required reading, but for pleasure!," Alvarado said. "It's like a 24/7 reading on demand, and we try so hard to create a collection that meets their needs. Whether students want fiction, comic books, or drawing books—that's what we're going to provide."
In addition to books, Alvarado and her team provide resources and programs that cultivate a love of learning and a culture of literacy, she said. One of the ways they do this is Project R.E.A.D., a library redesign initiative. 
Alvarado has passed on her love of libraries and public schools to her children—both are Dallas ISD graduates and are currently teachers in the district.  
Alvarado's favorite thing about her position is knowing that she had a role in helping students get motivated because they got a book that they wanted, they learned how to use e-books, or became good digital citizens—skills that help them become college ready. 
"Because at the end of the day, motivating our students to read for pleasure builds their knowledge, expands their vocabulary and supports critical thinking, leading to more successful and confident adults," Alvarado said.