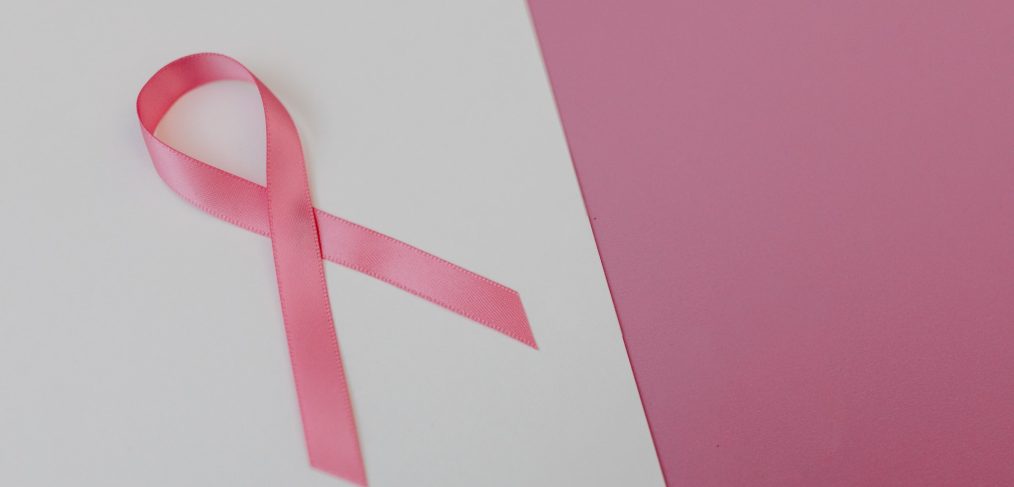 Take care of your mental health 
Dallas ISD has been promoting awareness about breast cancer prevention and treatments throughout October to give it the boot. Because a breast cancer diagnosis can be overwhelming, getting support for mental health is an important part of the process.
According to the National Breast Cancer Foundation, one in eight women in the United States will be diagnosed with breast cancer in their lifetime. Because many are affected by breast cancer in one way or another—whether going through treatments or being a friend, relative, or colleague—keeping an eye on mental health and offering support is important. 
Breast cancer and mental health
A diagnosis can leave the people affected and their loved ones feeling anxious, scared, depressed, or thinking about past trauma. According to the American Cancer Society, one in every four people diagnosed with breast cancer can experience depression. Things such as anxiety, fatigue, insomnia, memory loss, mood swings, and post-traumatic stress disorder can also develop.
Taking care of physical wellbeing is as important as caring for emotional and mental health. If you are going through breast cancer or are a caregiver and need assistance, Dallas ISD's Employee Assistance Program offers free service in areas such as mental health, managing stress, crisis, coping with change, and other areas. For more information visit dallasisd.lifeworks.com or go to www.dallasisd.org/benefits. 
For more information about ways you can get involved and participate in educational workshops or host community events, such as community walks, visit the American Cancer Society or the National Breast Cancer Foundation. 
Your stories
Johnitta R. Williams
L.G. Pinkston High School
In December 2021, during a self-examination, I discovered a lump. In 2022, it was confirmed that I had breast cancer. I vividly recall sitting at lunch, receiving a call, and hearing the words, "I'm sorry, you have cancer." Initially, it felt surreal, and I was in a state of shock. Time seemed to crawl after receiving the diagnosis. I learned it was Stage 2 invasive ductal carcinoma.
Once I had the chance to process it all, I made a firm decision: I wouldn't let this illness dictate my life. I resolved to THRIVE. I committed myself to facing each day with a smile, and I sought out conversations with others who had gone through similar experiences. My thriving journey was bolstered by an amazing support system, starting with my cherished friends, family, and my work family at L.G. Pinkston High School and the West Dallas community.
Following a double mastectomy, enduring eight rounds of chemotherapy, undergoing 34 radiation sessions, and going through reconstructive surgery, losing my hair, as well as another procedure in June 2024, I'm still THRIVING today. I approach each day one step at a time, grateful for the strength that carries me forward.
What advice would you give others?
The advice I would offer is that cancer doesn't discriminate. However, early detection and open conversations with your family about their medical history can truly make a significant difference. Additionally, maintaining a positive outlook and surrounding yourself with supportive family and friends can be invaluable in navigating this journey.
Jacqualin (Jackie) Cundieff 
Gabe P. Allen New Tech Academy
I was diagnosed with breast cancer when I was 46 years old. I taught throughout my cancer surgery and chemotherapy treatment. I was blessed to be in a school district that supported me through my entire journey. I am now a survivor from breast cancer for 18 years!
What advice would you give others?
My advice for others is to get yearly mammograms, stay positive throughout your cancer journey, and surround yourself with friends and family if you are facing this horrible disease.
Juana Palmer
T.G. Terry Elementary School
I was diagnosed with breast cancer in January of 2023. I have successfully completed six months of chemotherapy treatment . I rang the bell on July 14. 
What advice would you give others?
Make sure that you have a strong support system. Don't be afraid to ask for help. Keep a notebook handy when you go to the doctor. Don't overdo it with housework. Drink plenty of water. 
LaBrita Smith
David W. Carter High School
My story begins on June 13 when I had my second stroke on my way to my second job. I started to have blurred vision, and I had my daughter Chani'a in the car with me, because she had to use the car for that day. I told my daughter I needed for her to call my supervisor to let her know I was unable to come in, and my daughter had to drive us back home. At this time we made it back home and my daughter was crying, and she called for the EMT to come and check me out. When the young man looked at me, he decided to take me to the hospital. The nurse asked me if I had a mammogram. I said no because I didn't have time working two jobs. Cancer runs in my family, but when the nurse called and told me I had cancer in my left breast I was devastated, because I work in the health field. I am a nurse assistant, and it has been very hard for me because while my two daughters are grown, I had other young ladies and gentlemen who needed me. I wanted to give up, but I couldn't because I have a good support team-family, my coworkers, and my church family, and I needed that support when I felt down. I want to say this, I never give up, because I feel like God has a purpose for me in life. I just had surgery on Aug. 4  to remove the cancer, and now I am waiting to do radiation and to see what my next plan will be. 
What advice would you give others?
Never give up God will take care of you, and it's in his hands..
Tammy Villanueva
Rosemont Upper
I am a breast cancer survivor of 14 years. I would not have made it through without the support of my Rosemont family. Everyone was willing to help. 
What advice would you give others?
It is okay to be sad but get yourself up and keep going! 
Karon Radford
Ignite Middle School
I was diagnosed with breast cancer in September of 2022. I had no reason to ever believe I would have breast cancer. I have no family history. My fallacy was in thinking that it would never be me. I learned a valuable lesson, mammograms hurt for a few seconds but cancer hurts more and for much longer. I am cancer free.
What advice would you give others?
My advice is to get your annual screening. If you or someone you know happens to get that nasty cancer, please give them or yourself time to process. Also, give yourself permission to not be okay some days, because cancer is hard.