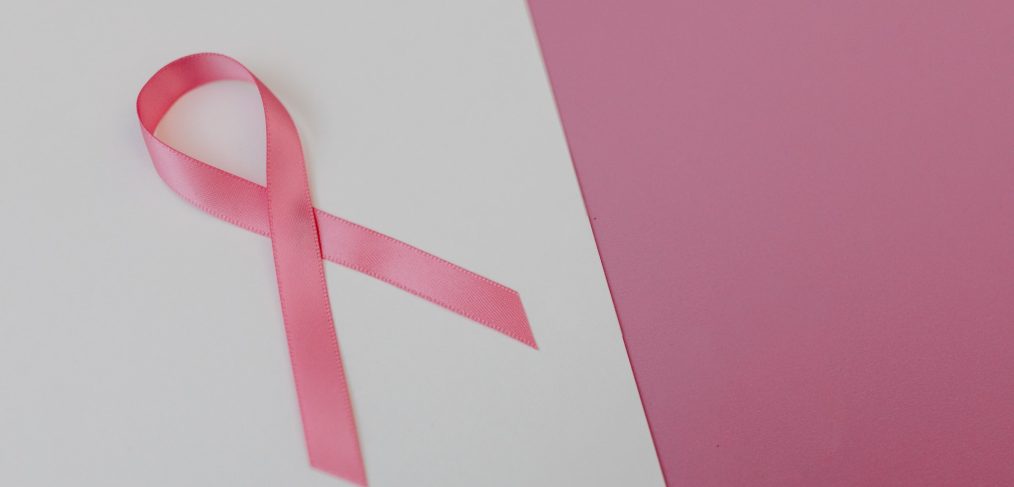 Everyone is going pink at Dallas ISD
Dallas ISD is giving breast cancer the boot by bringing awareness to prevention and treatment. Be part of the effort by wearing pink and jeans on Friday, Oct. 20, during the district's Pink Out day. If you do wear pink either on Thursday, Oct. 19, or Friday, Oct. 20, share a picture on social media using the hashtag #DallasISDPinkOut and tagging @TeamDallasISD. 
Your stories
Kailyn Ford
ELA/Dual Credit Instructor at H. Grady Spruce High School
Jan. 20, 2022, was the day my life forever changed. I was in class teaching when the call from my doctor came. I excused myself from class and stepped into the hall to speak with her. I felt like my world had just blown up after she told me that I had stage I cancer in my left breast. Even though she explained to me that the tumor was small and could likely be removed through a lumpectomy, I was still numb and in shock. A few weeks after my diagnosis, I began having endless rounds of biopsies, MRI's, sonograms and ultrasounds.
These procedures discovered and confirmed more tumors in my left breast and suspicious findings in my right breast. The option to have a lumpectomy was no longer available, and instead, I would have to have a mastectomy because one of the tumors was unreachable. With this information that I had been given, I made the gut-wrenching decision to have a double mastectomy because I didn't want to have to face this situation again down the road.
I am truly thankful that I was strong enough to make the decision that I made because two days after my surgery on June 14, 2022, my surgeon called to confirm that the suspicious findings in my right breast were biopsied and confirmed to be cancerous. Though it doesn't feel like it, it's been a long journey from Jan. 20, 2022. I feel like I am truly blessed because my UT Southwestern family was with me the whole time and are still with me for the long haul. I'm even more grateful for my Spruce family and administrators who wrapped their arms around me during my journey and are still supportive to this very day!
What advice would you give others?
I have had to learn that this journey is a process, and you must allow yourself to have grace. On those days that were challenging for me, I had to learn to not see them as a setback, but as an opportunity to love and accept the "me" that I had become. My struggles are not gone, but I realize daily, that I'm much stronger than what I thought I could ever be. 
Liliana Valadez
Resource Centers
In 2007, I heard the words, "You have breast cancer." What a shock! After the initial cry, I made up my mind to be positive and get into "fight mode." I met with my family that evening to share the news and explain their role as my "army" of supporters. After the series of testing and advice from friends/colleagues, I chose to undergo a bilateral mastectomy even though only one breast was affected. I knew that my journey would include being caregiver for my parents, so I wanted to minimize a recurrence. On Oct. 15, a day I celebrate as another birthday—a new beginning—I had my initial surgery. After seven weeks, I had implant surgery. I was blessed since I did not need radiation or chemotherapy treatment. Over the years, I have had several other surgeries, two sets of implants, to address various issues, culminating in a Diep-Flap reconstruction. Although physically challenging, the last 16 years have given me the opportunity to coach others through the process and be the cheerleader, advocate, and fighter for others.
Together with a team of friends, I have participated in three Susan G. Komen "3-Day" walks to raise awareness and funds for breast cancer research. For me, breast cancer is an opportunity to help others and that has become one goal of my life's mission.
What advice would you give others?
Stay positive! Have the attitude that you will "beat it!" Surround yourself with people who will keep sending the positive thoughts, prayers and words of encouragement. Create a text group to provide everyone updates, but that can also be used for them to send you daily inspiration and motivation to keep the positive energy going. And lastly, when you can, support others who are going through the "fight" as well. Share your "lessons learned" to ease their journey. 
Gwen Montero
Stevens Park Elementary School
I am writing about a friend/co-worker. She works here at the same school as I do. Unfortunately, her mom passed away several years ago due to breast cancer. She has been the most courageous, spunky, loving survivor that I have ever known. She has been a powerful advocate in school as much as out of school showing her ongoing support of the cause. Every year without fault she wears these crazy ALL PINK outfits and wig to "Pink out" and to talk to the kids and teach about breast cancer. She doesn't talk much about her mother; however, I know that she is who and what motivated her to keep moving forward to be an advocate and a voice in our little school.
What advice would you give others?
I am a cancer survivor; however, mine was the thyroid and all I can say, is never give up hope!
Anjanette Wallace-Sela
Zan Wesley Holmes Jr Middle School
My close friend and former principal is a thriving breast cancer survivor, diagnosed with a rare form of breast cancer two years ago. My cousin, who underwent the BRCA test and discovered her susceptibility to breast cancer, chose a double mastectomy due to her family history. In my own life, October signifies not only Breast Cancer Awareness Month but also Cancer Awareness Month. My son, Andre, diagnosed with Stage 4 Metastatic Colon Cancer in November 2022, is progressing positively after nearly a year of treatment, with declining CAE numbers and effective chemo and radiation therapy.
What advice would you give others?
Refuse to accept "no" as the final answer; insist on getting tested. In my son's situation, they claimed he was too young for a colonoscopy. Don't allow anyone to dictate your health decisions and what's appropriate for your body.
Christine Martinez
Early Learning
I was 48 and had never had a mammogram in my life. That year was different—my doctor would not refill any of my prescriptions unless I went to get one this time. After my mammogram, I was informed that I had three "spots" of concern. A week later, I was diagnosed with Stage 1 Ductal Carcinoma. I had no symptoms whatsoever. Never thought in a million years this would happen to me. Unfortunately, the type of cancer I had was aggressive and underwent a series of surgeries. I also had to complete 12 rounds chemotherapy all while working. As of July this year, I am cancer free. Thank you to my doctor for standing her ground and making me get a mammogram.
What advice would you give others?
Stay strong, stay positive, and never give up.
Tamara Teresa Thomas
D.A. Hulcy STEAM Middle School
I was diagnosed in February 2009 with breast cancer at the age of 35. I found the lump myself by doing at home breast exams. I endured six rounds of chemotherapy and radiation. Texas Oncology Plano introduced us to culinary classes, free wigs, exercise classes, and new life-long friends.
What advice would you give others?
The fight may be hard but remember WHY you are fighting. Live life to the fullest!