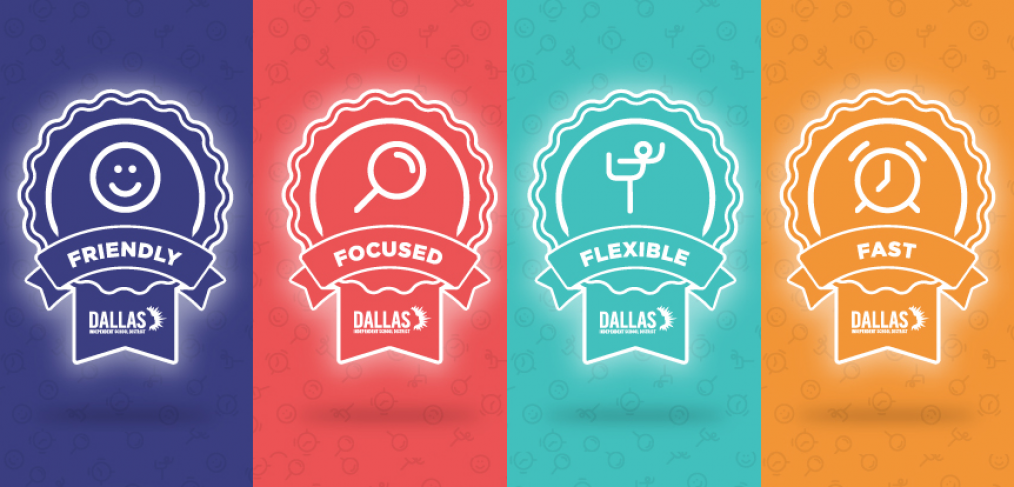 Call for Core 4 central nominations
Dallas ISD team members deserve to be praised for their Core 4 spirit as they demonstrate what being focused, flexible, fast and friendly means in their everyday interactions. If your central administration department has been doing regular recognitions, please nominate those you celebrated for a central-wide recognition by completing this form. 
A committee will look at the nominations and choose a central administration champion for the quarter for each of the four tenets. We'll be asking for nominations again in a few months. Those who are recognized will receive a bag with Core 4 items and the opportunity to park in the Core 4 Champions spot at the Linus D. Wright Dallas ISD Administration Building. 
Recognizing team members in your department is part of the Core 4 experience.