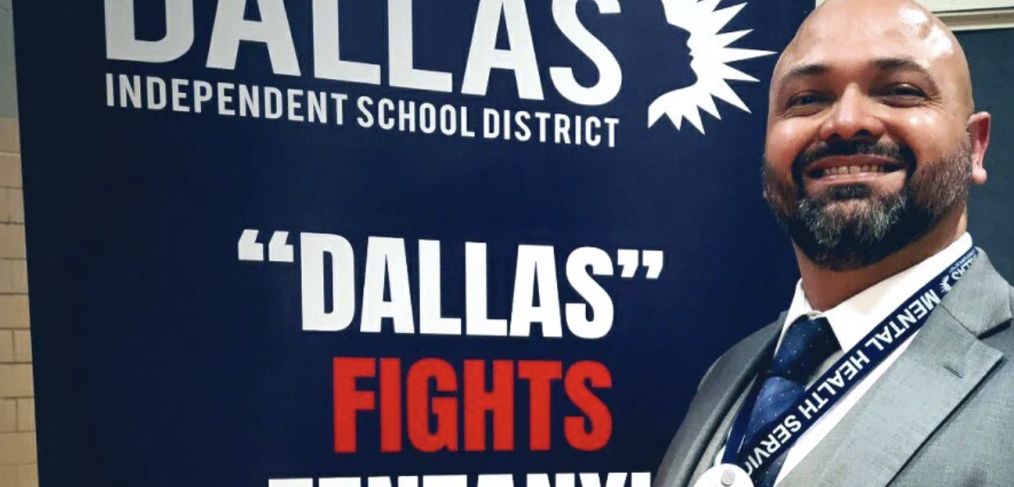 Clinician transforms student lives at Sunset High School
Hector Soto, an alcohol and drug clinician with Mental Health Services, has always been passionate about getting to the root cause of student behaviors and helping them build resilience and take advantage of opportunities from there. 
He joined the MHS team in 2016 and has jumped into a variety of roles ever since. He started out working in elementary, middle and high schools before moving to the Youth and Family Center side and working in clinics. Now, he has taken on a new project with a mission to increase awareness and prevention around substance abuse at Sunset High School. 
"We were asked if anybody would like to volunteer for this position, and I didn't ask any questions other than, 'Where am I needed and when would I start?'" Soto said. "If they're asking, it's because that's what the school needs. And now here I am at Sunset."
Soto has been focusing on transforming student lives at the high school ever since. The mission is to increase awareness, expand prevention, facilitate intervention, and promote mental health awareness and recovery from substance use/abuse in teens and youths at Sunset High School, and across Dallas ISD.
"My philosophy is to get to the heart of the students," he said. "There's a reason why they behave that way, so it's a matter of figuring out what type of coping skills they need. We can't use a cookie cutter approach for every student. And even then, what worked in Tuesday's session will not work in the next Tuesday's session because they adapt and change."
Soto's role requires him to maintain focus and respond to needs quickly to keep students safe. But he said another key facet of successfully supporting students is being friendly and building strong connections. Not only does this allow him to build trust, but it also enables him to de-escalate stressful situations. 
"Let's say a student walks in and they are angry, and I walk in and I say, 'What did you do?' It's a missed opportunity," Soto said. "But if a student walks in and they are angry, and I walk in smiling, they want to know what I am smiling at. And then I ask, 'You wanna hear a joke?' They are bad jokes, but they help." 
All of Soto's work revolves around supporting students and giving them what they need to succeed. He said the transition into his new role at Sunset has been a "walk in the park" thanks to the MHS and Sunset leadership team.
"We've been all in on this," Soto said. "I can say that from the top all the way to where we are, whatever anxieties I had stepping into this role have been alleviated because of our leadership. We love these students, and we want to support them in every way we can."