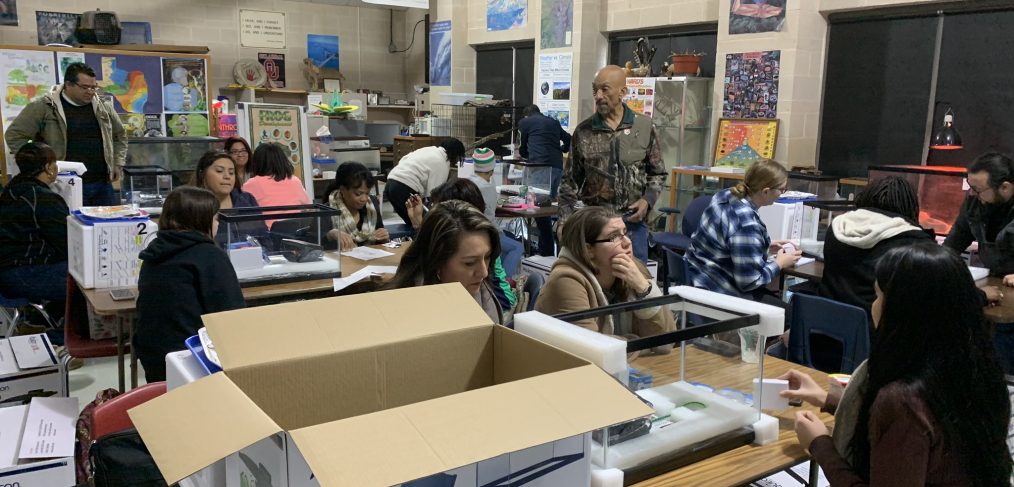 Grant winner brings aquariums to elementary classrooms
Harry Monroe, a science teacher at Dallas ISD's Environmental Education Center, has always had a passion for teaching students about the natural world that surrounds them. One of the ways he is able to do this is through his classroom aquarium, something he will be sharing with elementary teachers across the district thanks to a Junior League of Dallas Grant for Innovative Teaching.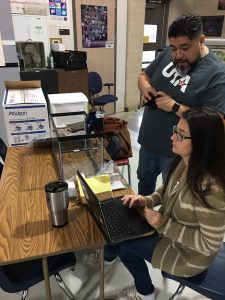 With 48 years of teaching experience and 31 years in Dallas ISD, Monroe has seen students alight with curiosity and wonder time and time again when interacting with living creatures like guppies, goldfish, Gambusia (or mosquitofish), and more.
A few years ago, Monroe helped establish a professional development workshop to guide other Dallas ISD teachers through setting up and maintaining an aquarium. 
"It created a lot of interest because the teachers who had been out here had been studying interdependence and ecosystems," Monroe said. "They wanted to do something similar back in their classrooms, but a lot of the time, the only way they could do that would be to spend money out of their own pocket. So we came up with the professional development session and provided everybody with an aquarium kit."
The session was so successful that Monroe decided to apply for a Grant for Innovative Teaching last school year to purchase 15 aquarium kits and host another workshop, which is scheduled for October.
Each kit will include tools like a thermometer, aerator, filter, and light to maintain the aquariums in a classroom setting. Monroe said he is especially looking forward to introducing new teachers to the enriching classroom experience and seeing them create memorable moments for their first set of students.
"The last time we were able to do this project, it created a kind of network because the teachers were able to get support from some of the vendors that make the equipment and from each other," Monroe said. "I am hoping to put together some extra aquarium kits, and we are going to try to impact as many students as we can."