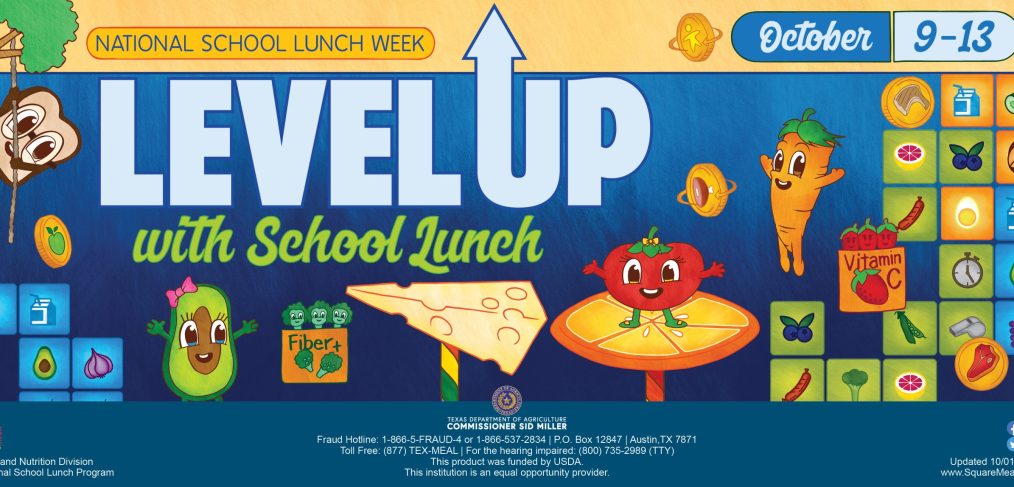 Celebrating healthy meals for students
Nearly 30 million children throughout the country participate in the National School Lunch Program each day, and to recognize the importance of the program, Dallas ISD is celebrating National School Lunch Week Oct. 9-13.  
"Level Up with School Lunch" highlights the importance of a healthy school lunch to a student's success both in and outside the classroom. Dallas ISD students have access to nutritious free school breakfast and lunch.
National School Lunch Week will highlight the nutritious foods available daily in district cafeterias with fun activities for students, healthy meals, and fun challenges and giveaways. 
"Thanks to government waivers, school meals are free for all students all school year, so it's a great time to give school lunch a try," said Debi Rowley, interim executive director of Food and Child Nutrition Services. "National School Lunch Week helps us educate parents and students about all the wonderful benefits of our lunch program." 
For more information about national School Lunch Week visit www.Dallasisd.org/fcns.