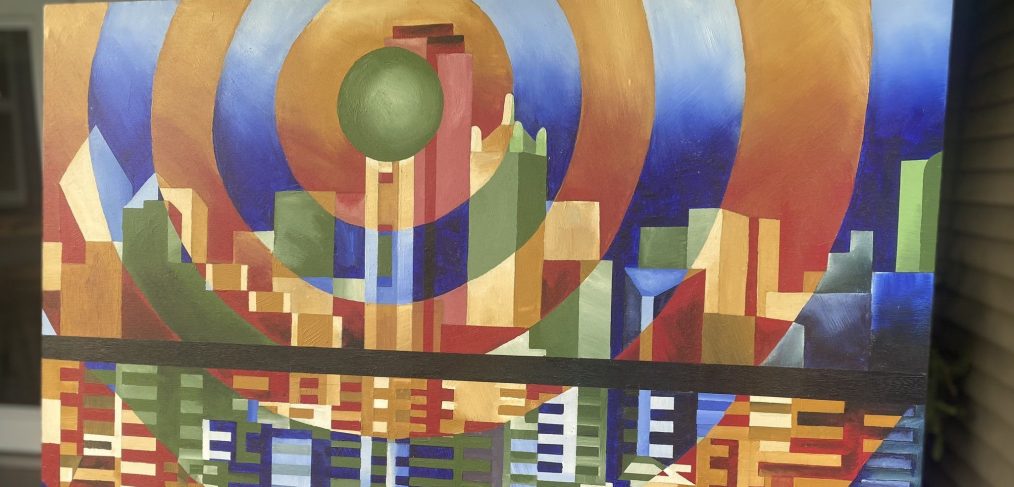 Living the art dream at City Hall
Fine arts teacher Lindsay Dear kicked off 2023 with a New Year's resolution to get out of her comfort zone. Since then, she has not only gotten to present at a national conference, but her art was also selected to be displayed in the Dallas Mayor's Suite in City Hall.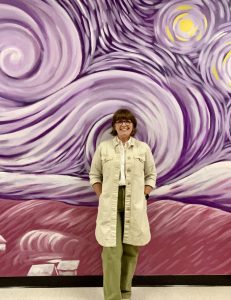 "As art teachers, we ask our students to push themselves, and I think it's easy to be single minded in pushing them without pushing ourselves," Dear said. "I wanted to show my students how to take chances." 
So last school year, Dear, a teacher at William B. Travis Academy/Vanguard for the Academically Talented and Gifted, entered her "Seasons of Dallas" painting when Innovation Lab applications opened up and soon found out that her piece had been selected for the Mayor's Suite.
"I'm a Dallas native," Dear said. "My family is from Pleasant Grove, so it feels very specific to Dallas, and it means a lot."
Dear has served the district as an educator since 2004, and said her favorite part of teaching is seeing students embrace and hone their talents in and out of the classroom. 
She also loves the opportunities her campus provides, such as a partnership with the Dallas Museum of Art called the Travis Takeover, where students in every grade level have an opportunity to collaborate with the museum and display their art.
"This year I'm focusing a lot on helping them get their art out and getting outside their comfort zone," Dear said. "Sometimes, artwork can be really personal to you, and so you don't want to share that with a lot of people, but there are opportunities out there that might spark your interest in something new. So I am encouraging them—and myself—to take risks."
Dear's "Seasons of Dallas" will be on display in City Hall through January 2024, and Dallas ISD team members are invited to check it out.