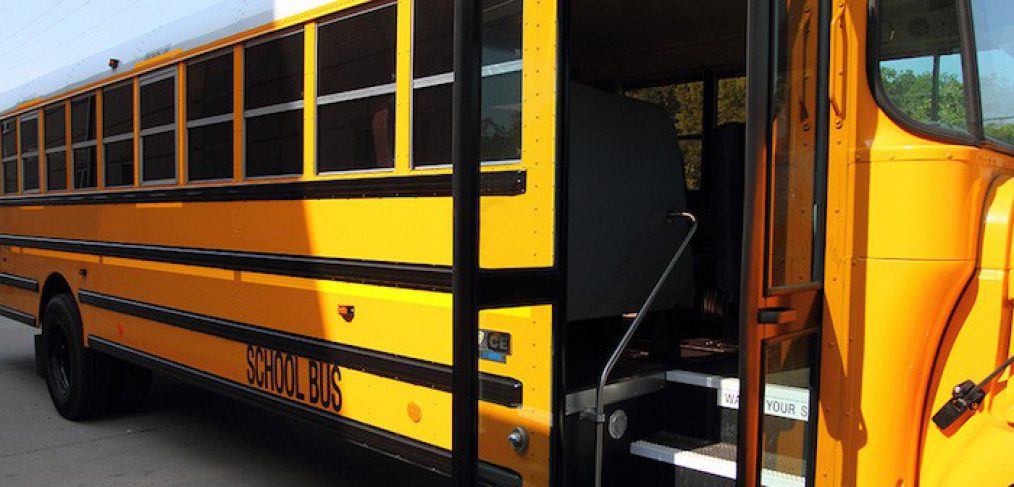 Getting ready for electric buses
Dallas ISD is a step closer to introducing electric school buses for student transportation. The district is expected to begin the process of installing the infrastructure and chargers at the Lawnview Service Station in late winter or early spring.
According to Bryant Shaw, manager of the Energy and Sustainability Services Department, the first electric school buses are expected to roll out in the fall of 2024, and everything is currently on schedule for the district's eventual transition to all electric buses, something that Shaw anticipates to happen by the year 2030. 
"I can't wait to see the new buses rolling down our streets, picking up our students with zero emissions, making our air cleaner, and more breathable for generations to come," said Superintendent Stephanie S. Elizalde, Ed.D. when the buses were first announced. 
As part of the installation of the electrical infrastructure, the district has a partnership with Oncor. According to Shaw, the district and Oncor are working closely together to work on things such as managed charging, so the buses will be charged at a certain time, such as the evening hours, so the cost will be less. 
The district currently has 17 buses on order, mostly funded by the Environmental Protection Agency's Clean School Bus Program. Two other buses are being funded by the Texas Commission on Environmental Quality. As the district carries out this project, most of the funding is going to come from the federal government thanks to the Inflation Reduction Act, Shaw said.
Shaw and his team continue to diligently work on applying for federal funding to get more buses, including the EPA grant stemming from the Diesel Emissions Reduction Act. 
Dallas ISD has also received national attention for this work, as Shaw has presented  the district's efforts around the country. He shares with other districts how to get onboard, as well as some of the issues to watch for along the way. 
For more information on the district's electric school buses, visit the Energy and Sustainability Services website at www.dallasisd.org/energyandsustainability.