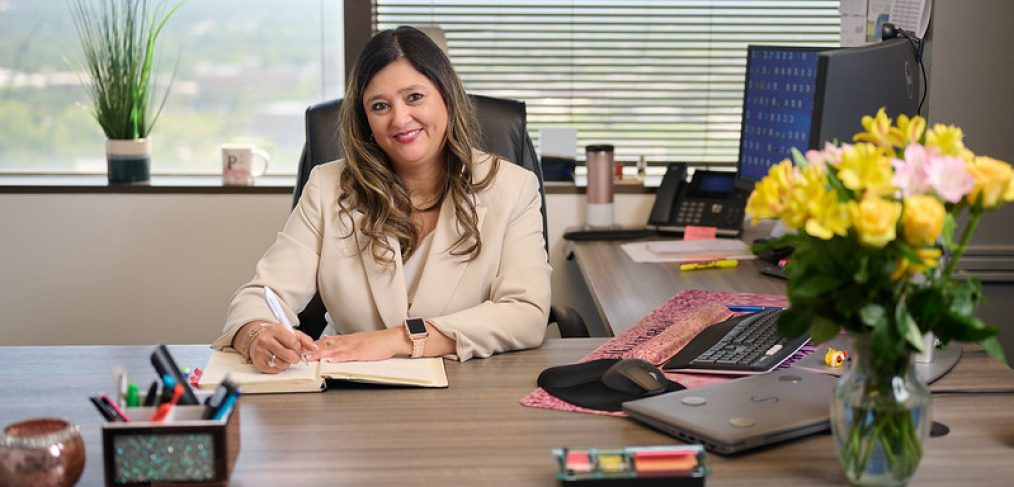 Creating opportunities in HCM
Peggy Sanchez, a campus manager in HCM, has dedicated 23 years to Dallas ISD, where she discovered her passion for making sure schools have the team members they need to be successful. The district is highlighting her accomplishments in honor of Human Resource Professional Day.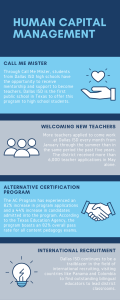 The national day is celebrated annually to recognize the hard work these professionals pour into helping organizations run smoothly. Dallas ISD's Human Capital Management teams are among them, leading transformation and creating opportunities by focusing on the greatest asset in the district—the people—and ensuring there are highly effective employees in every position. 
Sanchez has worked in a variety of roles in the department, all of them related to putting the right people in the right positions. Currently, she oversees a team that hires campus employees, from teachers to school monitors and parking lot attendants.
"People I supported over a decade ago still remember my name, even though they may only have seen me that first time we met for their hiring appointment," Sanchez said. "I have had many of those—teachers, teacher assistants, and even custodians—who see my name and say, 'You were the person who onboarded me. I had a good experience.' That makes me feel good. We're giving opportunities to new candidates who come to the district, and they feel that they were welcome and that we took care of them from the beginning."
Sanchez is motivated not only by her desire to support students in Dallas ISD but also by her own children. 
"My kids came from Dallas ISD," she said. "My youngest one is a senior this year, so I really have a passion to make sure we have the best teachers in the classroom. It's a big satisfaction. I love doing what I do, and HCM has been a great place for me."
She said she is proud of her team and the way they keep Core 4 customer service at the forefront of everything they do—focusing on meeting and exceeding deadlines, ensuring new hires have the best possible experience, and managing ever-changing responsibilities and schedules with a smile. 
"Within my 23 years in the district, I have built a lot of strong relationships," Sanchez said. "I've met a lot of people, and I always do my best on anything I put my hands on. We're opening doors for the future. I just see everything as an opportunity, and building those relationships and being friendly has helped me a lot."