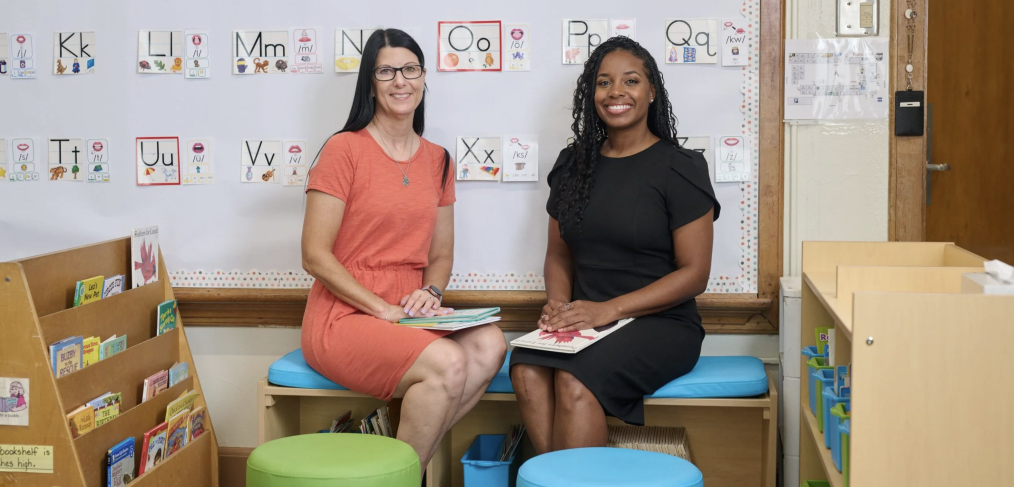 Reading Interventionist Program is building on its success
For nearly three years, some Dallas ISD students needing extra support in reading have been finding it through the district's Reading Interventionist Program. The results have been so promising that as this new school year begins, the program is expanding to nearly every elementary campus in the district.
The program began in March 2021 with six elementary and four middle schools serving campuses with primarily African American student populations. In partnership with the district's Racial Equity Office, the district's Multi-Tiered Systems of Support Department used the MAP assessment (Measure of Academic Performance) to identify students who were reading two to three grade levels behind and to capture their growth and achievement.
Starting with just 10 interventionists paid for with Elementary and Secondary School Emergency Relief funds, the program yielded results so favorable that 10 more interventionists were added, followed by an additional 16 last year specifically to support second graders.
"The results have been incredible, to say the least," said Assistant Superintendent Roshonda Clayton-Brown. "Last school year, the reading interventionists were moved under the direction of School Leadership. With the combined efforts from Teaching and Learning, School Leadership, and the Racial Equity Office, our students saw substantial growth!."
And this year, 'because of the hard work of our reading interventionists and the huge impact this initiative has made on our students, our program is expanding," said Clayton-Brown. "We have added an additional 139 reading interventionist positions to serve third-grade, tier 2 students on almost every elementary campus in the district. We know that by providing this additional support to our students, we will increase the number of students reading at or above grade level."
And as for what's next for the program? "The sky is the limit!" Clayton-Brown said. "We will continue to provide high-quality interventions as we close instructional gaps for our students. Our students will become lifelong lovers of reading as they exceed grade-level expectations."