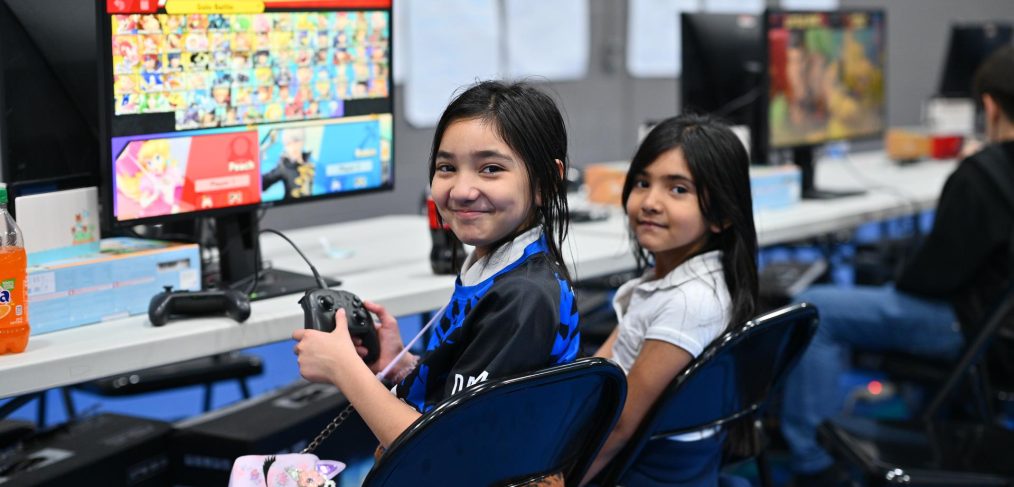 Creating fun opportunities for growth
As the district moves to the beat of opportunity in classrooms throughout the district, one department is creating opportunities for students to grow, explore their interests and develop life skills outside the classroom.
By providing students the opportunity to participate in extracurricular activities, Student Activities is improving the overall educational experience of Dallas ISD students.
Director of Student Activities Leonidas Patterson believes the department's theme for this year—Stay the course—communicates its singular focus on the district's priority of making sure that all students have the opportunity to get involved in at least one extracurricular or co-curricular activity each year. 
"I know from my journey that extracurricular activities matter and help young people grow and develop while they are looking for their niche in life," he said. "Participating in yearbook and theater allowed me to be curious, creative, and brave."
The newest coordinator to Student Activities, Omar Ovalle, said that it is exciting to work in a school district that makes participation in extracurricular activities a priority.
"Being a part of Student Activities gives me the opportunity to be a resource to students in their journey as they excel in an environment outside of the classroom," Ovalle said.
Last year 23,779 students participated in the 12 extracurricular programs sponsored by Student Activities at no cost to schools. The department offers a variety of extracurriculars for students in kindergarten through 12th grade, including UIL Academics, esports, cheer, and debate.
Christina Martinez, program manager, said that the extracurricular activities help students foster their creativity and improve their academic performance while highlighting their knowledge and talents.
"Providing students a space where they can shine is what makes this job worthwhile," she said. "The workshops, tournaments, and academic competitions afford students that space where they can be competitive, have fun, and meet new friends."
For a complete list of the extracurricular activities sponsored by Student Activities, visit www.dallasisd.org/studentactivities.