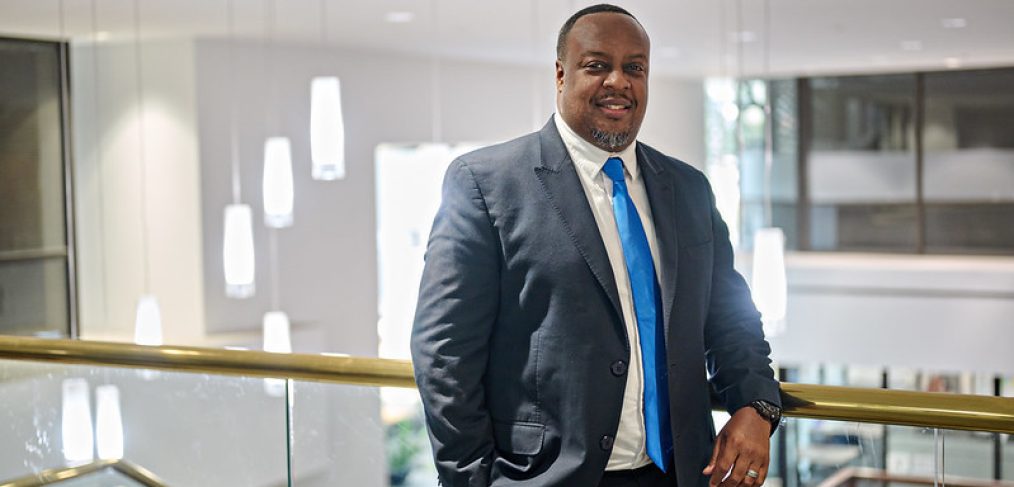 A Core 4 emphasis in Procurement Services
In the two years Victor Hendrix has been a Vendor Management coordinator in the Procurement Services Department, he has come to understand the critical importance for the district of working to complete construction projects, bond projects, and more.
"I first came to the district out of a desire to provide service as well as excellence to our students and team members," Hendrix said. "I enjoy being able to provide quality customer service to our internal and external customers."
Dallas ISD's Procurement Services works together with schools, departments, vendors, and stakeholders to support the core beliefs of public service by acquiring vital resources through prudent purchasing practices and excellent customer service. Hendrix's main responsibilities under that umbrella include assisting vendors that desire to conduct business with Dallas ISD in the process of registering and receiving badges.
Working with a wide variety of clients requires Hendrix to be focused, fast, flexible, and friendly every day, and his customers appreciate him for it. 
Francis Anaya, an administrative assistant in the Athletics Department, communicates with Hendrix regularly throughout the school year. 
"He is always so polite and attentive, and he provides expedited help when needed," she said.
For Hendrix, it is all in a day's work. He said his ultimate goal is to "provide top-tier customer service so each person knows that they matter," and he finds the Core 4 tenets come naturally to him as he practices "doing unto to others as I would have them do unto me."
During the 2023-2024 school year, Hendrix said he is looking forward to supporting his team and any customers who come his way and to attending more community events hosted by the Minority & Women Business Enterprise Department, which have become some of his favorite memories in Dallas ISD. 
"I enjoy the work I do," Hendrix said. "I am glad for the opportunity to work with such a great team here at Dallas ISD to affect the culture of our district in a positive way."