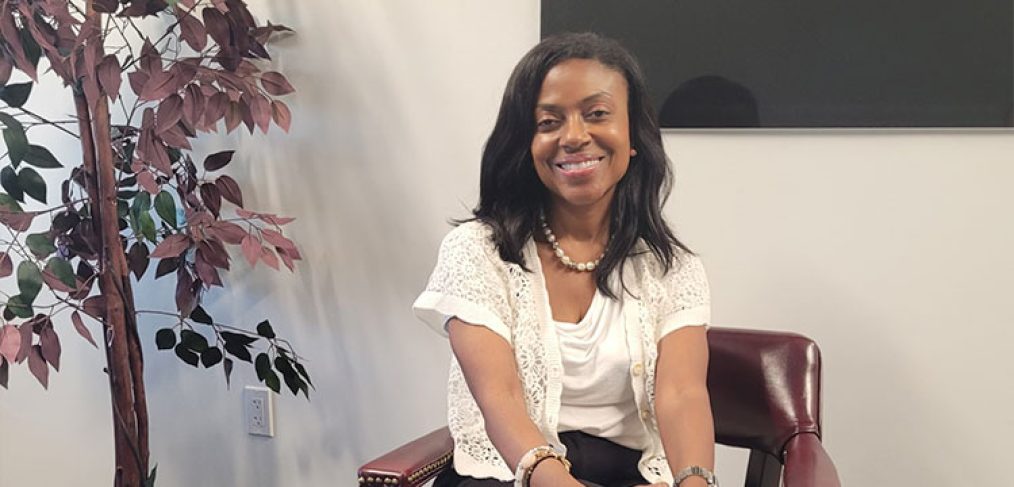 Leading the way for young mothers
Theresa Davis, manager of Health Services' Teen Pregnancy and Parenting program, goes above and beyond to lead a team of nurses and social workers who help pregnant or parenting Dallas ISD students continue their education without interruption. 
They provide students with social and community health services, parenting skills and counseling, job readiness and career counseling, child care assistance, and more, and Davis said the results have been incredible to see.
One of her favorite success stories is that of a student who got to attend her dream university with help from Davis and her team. 
"Most of our students are either pregnant or parenting, so they're doing double duty," Davis said. "They're trying to achieve their academics successfully while taking on a dual role, so it was a big deal for a student in our program to achieve valedictorian at her campus." 
The valedictorian received a full-ride scholarship from The University of Texas at Austin, but Davis said the student had always envisioned herself at SMU. So Davis worked with the high school campus' interdisciplinary team of counselors to help the student apply for several scholarships and make her childhood dream come true. The student went on to become a first-generation college graduate in her family.
Davis—a proud graduate of Skyline High School, Prairie View A&M University and The University of Texas at Arlington—has spent the past 29 years in the district, with a decade leading the Teen Pregnancy and Parenting program by example. She said she is "proud" of her team and the "daily positive impact" they make every day, and her efforts have not gone unnoticed. 
"Theresa is an exemplary leader," said Jennifer Finley, executive director of Health Services. "She is professional, well-spoken, and motivates her team to support students to the best of their ability. During her many years of service, she has been met with challenging and serious situations. In every instance she has handled the situation with grace while putting others at ease." 
For Davis, it all comes down to her passion for supporting students.
"Assistance matters," Davis said. "We take a nonjudgmental stance and show students that we care in their day-to-day lives. If their personal and home life is not in order, it will affect their academic achievement, therefore we start with the home, and we help take care of any of those personal needs that help accelerate their academic success and well-being."
To learn more about the Teen Pregnancy and Parenting program, visit https://www.dallasisd.org/Page/26548.