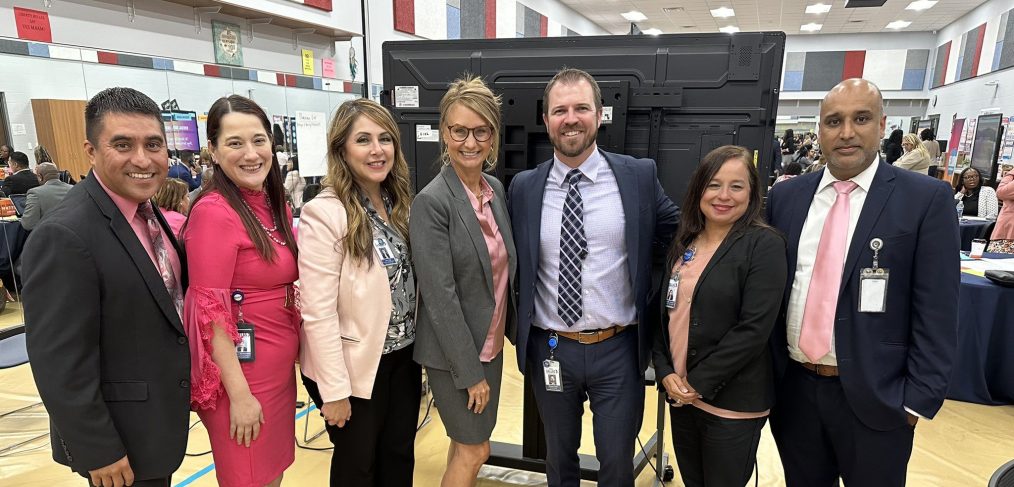 SPED makes leadership changes
Dallas ISD has reorganized the way it provides services to students who receive special education to better meet their needs and those of their families.
Richard Kastl will serve as the new assistant superintendent of Special Services. Most recently, he served as executive director of School Leadership over the Northeast Secondary Network and the Bryan Adams Vertical Team. Kastl has dedicated his career to the students and families of Dallas ISD for 18 years. He began his career at Sunset High School where he was recognized as a master science teacher, department chair, and then promoted to assistant principal. He was later named principal of Bryan Adams High School where he led efforts to turn the campus around and implemented the first comprehensive high school of choice in Dallas ISD. In 2018 he earned the designation of Master Principal. Kastl has pledged to build a districtwide culture of high expectations for all students, especially those with disabilities who receive special services. 
The department also welcomes two new executive directors. 
Kylynnedra Wilcots, who will be executive director of Special Education Child Find and Direct Services, is a 23-year Dallas ISD veteran. She began her career as a licensed specialist in school psychology and in 2015, became the district's Behavior Program supervisor. Most recently she served as the director of Evaluation and Behavioral Health. Under her leadership, the department developed systems to ensure the district's compliance with state and federal requirements. Wilcots is committed to developing leaders and ensuring students with disabilities receive quality services that help them thrive and meet their individual potential.
Sandra Fernandez, who will serve as the new executive director of Special Education Compliance and Instructional Support, has also been with Dallas ISD for many years. She began her 27-year career as a fourth-grade teacher at John F. Peeler Elementary School and was eventually promoted to assistant principal and principal. Under her leadership, James Bonham Elementary School became a Blue-Ribbon School in 2010. Fernandez opened Adelfa Botello Callejo Elementary School in 2012. Most recently she was an ACE principal at Nancy J. Cochran Elementary School where she and her team took the school from an F rating to a B rating. She was also a finalist for the 2023 Principal of Year. Fernandez is dedicated to ensuring campuses, students, and families receive excellent services. 
"These new leaders in Special Education bring a wealth of knowledge and experiences that will greatly benefit our students and our families," said Elizabeth Casas, deputy chief Special Populations.