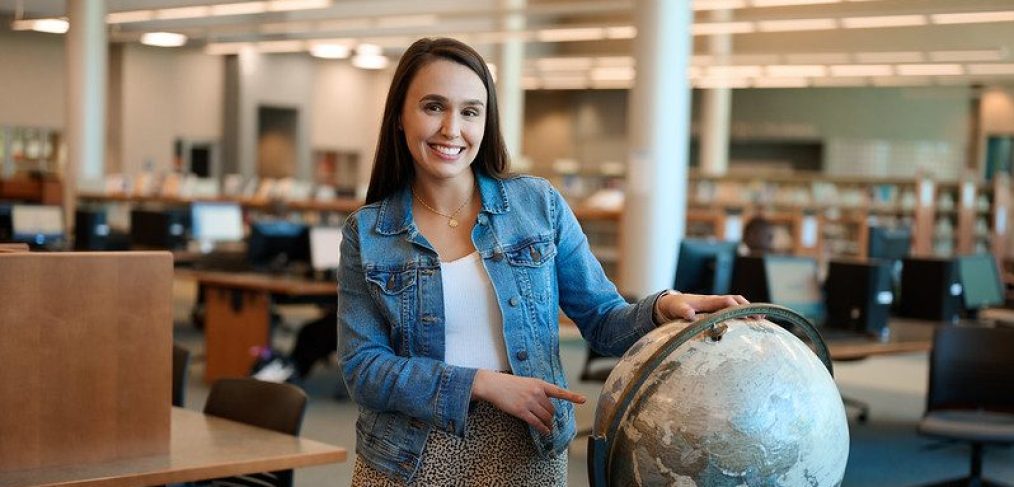 From first-generation college student to transformational educator
As a first-generation college student from a multiethnic family, Felecia Resendez understands the importance of prioritizing a college- and career-ready education. 
The specialist in Postsecondary Partnerships And Programs said she remembers being in high school and not knowing she was going to college until her senior year.
"It was never something that was a goal or that was ingrained in me, and I didn't have any resources," Resendez said. "It was a struggle because I didn't know how to enroll. I didn't know how to fill out my FAFSA. I didn't know how to manage loans. I didn't know anything."
But she did go to college, where she discovered her passion for education. Then she earned her master's degree in American history and curriculum and instruction. Having recently completed her 10th year as a teacher, she said she is more motivated than ever to help students realize how far they can go in life. 
"I come from the exact same background as most of my students," Resendez said. "When I mentor other teachers, I tell them never to assume anything. The students that the early college model serves are at risk, and nine times out of 10, they are not being defiant. There is an underlying issue, so I approach them and ask, 'What's going on? What can I do? How can we get past this together?'"
That mindset has paid off time and time again. Resendez said she has seen countless student success stories in her decade in the classroom as they become better citizens and contribute not only to their own future success but also to society. 
"I always tell students my goal as an educator is not to create history teachers," she said. "My wish is for every single one of these students to have an appreciation for history and how it shapes today's news. So many of our younger generations and our minority generations are not aware of the impact they could have and what they can do to change the world around them."
Resendez's passion for education and commitment to student success are clear to those around her, from her peers to her students.
Teacher Gio Macías said, "Felecia is an amazing educator who always fights for what is fair! A lot of times doing the right thing is forgone in favor of the 'quick fix.' Felecia is a role model who advocates for every child and challenges leaders with clever solutions, all while maintaining steadfast dedication to her values."
Ultimately, Resendez said she has loved working alongside such exemplary team members as a teacher and is looking forward to contributing to student success as a specialist.
"I really, truly believe in what we're doing in Dallas ISD," she said. "Because the kids are going to be able to take what we're giving them here and be successful in college and beyond. Education is challenging, but it's worth it. And I love doing it every day. I couldn't see myself doing anything else."