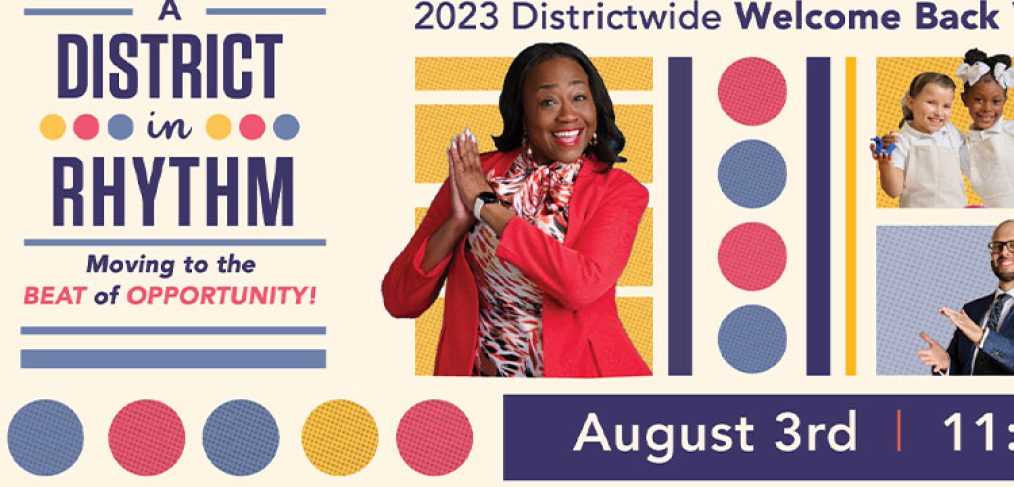 Starting the year with a rhythm for opportunities
Dallas ISD will welcome back all team members on Aug. 3 with a special Districtwide Welcome Back Viewing Event featuring Superintendent Stephanie Elizalde as well as a special presentation highlighting the journey of one of Dallas ISD's most dynamic opportunities. 
Schools and departments are encouraged to select a lead to coordinate the viewing area is team members are watching as a group and to distribute the Jason's Deli box lunches that will be delivered to each campus and department between 8 and 11 a.m. on Thursday, Aug. 3. The event starts streaming at 11:30 a.m.
A link to access the event will be posted on www.dallasisd.org/welcomeback. For questions, please contact Tunisia Wallace at tuwallace@dallasisd.org.