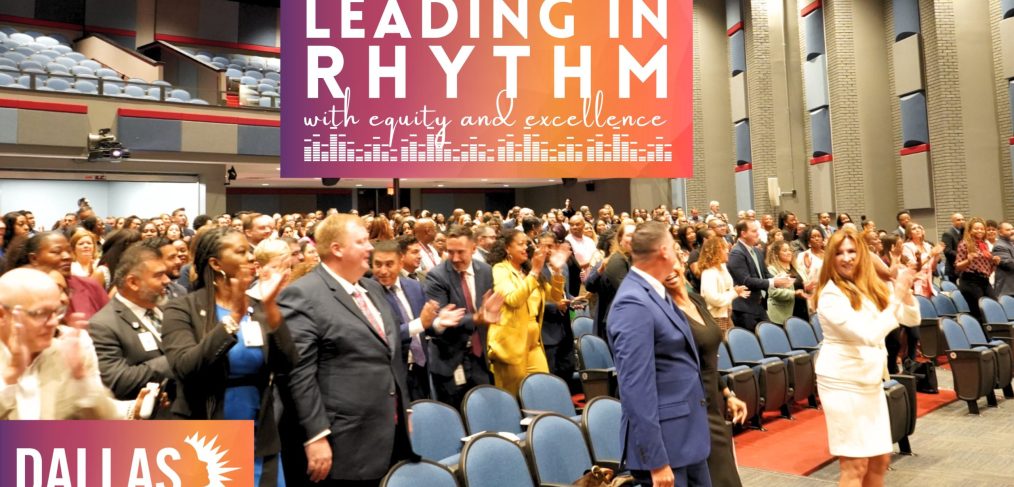 Campus leaders come together for excellence
Dallas ISD principals and other campus leaders were welcomed back for the 2023-2024 school year as they came together for the 2023 Summer Summit. The summit is a five-day event, which also includes team gatherings at regional sites. 
Aaron Aguirre-Castillo, Director for the Leadership Excellence, Advancement and Development (LEAD) Department, said the summit will empower campus leaders to start the 2023-2024 school year off on the right foot.
The principals began the summit with a welcome from Superintendent Stephanie Elizalde, Chief Academic Officer Shannon Trejo, Chief of Strategic Initiatives Brian Lusk, and Chief of School Leadership Tiffany Huitt. With a theme of "Leading in Rhythm with Equity and Excellence," principals will explore the district's goals, targets, and plan to bolster instructional design and delivery, personnel management, special services, and more. 
Each professional development session presented during the summit is aligned with Dallas ISD's mission of educating all students for success and School Leadership's goal of cultivating leadership that inspires an unwavering commitment to equity and excellence. 
"Summer Summit is an opportunity to bring together our campus leaders for learning, collaboration, and inspiration," Aguirre-Castillo said. "By unpacking and engaging with Dallas ISD's plan through aligned content, intentional planning, and each other, campus leaders prepare to launch their school year in a targeted fashion."
The Summer Summit is one of several opportunities in place to help educators prepare for the new school year, with classes starting on August 14. To learn more about the upcoming New Teacher Academy, visit https://www.dallasisd.org/domain/27979. 
For more information on the back to school season, visit https://www.dallasisd.org/backtoschool.