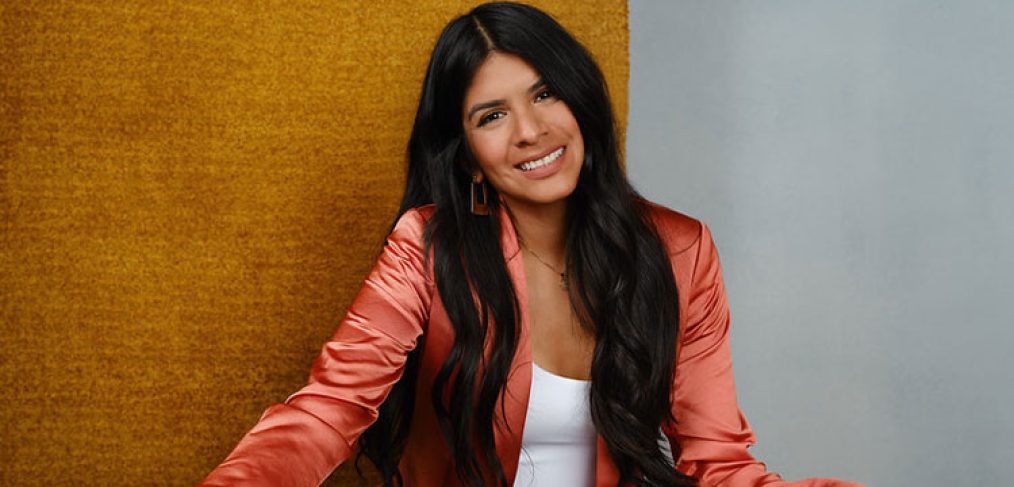 Meet Teacher of the Year finalist Nancy Salas
Nancy Salas, a Dallas ISD alumna, is a seventh- and eighth-grade Career and Technology teacher and yearbook advisor at Henry W. Longfellow Career Exploration Academy. 
After graduating from The University of Texas at Arlington with a bachelor's degree in mass communications, Salas began her education career as a substitute teacher. It was during that experience that she found her true calling and decided to devote her life to teaching. 
Six years later, Salas continues to pursue her mission of helping students succeed in the classroom. She is dedicated to building strong partnerships to help her students and their families achieve their dreams, just as her teachers did for her.
What is some advice you wish you had received when you were starting out as a teacher?  
Some advice that I wish I would have known starting off as a new teacher would be to enjoy your weekends. I know a lot of teachers out there are passionate about what we do, and want to enhance their lessons, or grade all assignments in one day, and respond to every email in our inbox… but take time to relax and enjoy your personal time with your loved ones. The classroom and the workload will always be waiting for you. And it's possible. I know it's taken me six years, but I've learned to manage.  
What is your best tip for classroom management?  
One of my best tips for classroom management is to have a seating chart. It's a simple and easy way to help maintain an orderly/organized class structure. And after you build your relationships with your students/classes maybe you can reward them with special seating arrangements towards the end of the school year. Try it. Students feel like they have a voice, as they should. 
How do you build strong connections with students?  
The way I build strong connections with my students is by treating them with respect and making them feel valued. Each student has a different way of thinking and a unique personality. I try to build my relationships by making a connection with them, whether that be talking about sports, fashion, or music. I truly strive to support them and their families in any way that I can, and also just have empathy for them. 
What are your hopes for your students in the future?  
My hope for my students is that they are able to follow their dreams and accomplish their future goals and that they are strong willed to overcome any negativity that their path may bring. I hope they know that Ms. Salas will always wish the best for them. 
If you were not a teacher, what would you be doing instead?  
If I were not a teacher, I would be a host for an entertainment television program. I always dreamed of being a TV host; in fact, I was pursuing this career, and had already landed a few positions out of Dallas, but my calling for teaching was stronger. 
Since we're on this topic, a random fact about me is that in my senior year at Skyline High School, I was a host for Dallas ISD's Zona Escolar de Dallas. This program was hosted by other 11th to 12th graders in the district, and we were able to highlight the many great things that were going on in Dallas ISD.  
What do you consider to be your superpower as a teacher? 
I believe that my teaching superpower is building healthy and supportive relationships with my students. Sometimes, they just need a space to sit in before class begins, or especially during lunch. I just hope that all of my students and even their friends/family whom I have not taught before know that I am here to help however I can.