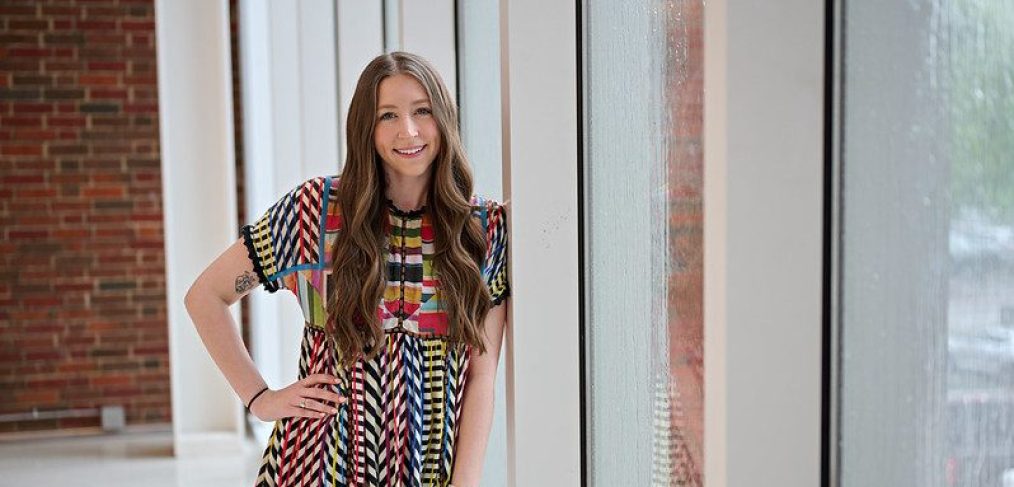 Giving students more opportunities to succeed
For Alyssa Kuykendall, a math teacher at Woodrow Wilson High School, one of the highlights of the 2022-2023 school year was overseeing Saturday schools as the campus' Attendance For Credit Program coordinator. 
"I know that sounds silly, but I just find that the students are so much more open and willing to talk and hang out there," she said. "It allowed me to get to know who they really are as people. I am always very impressed by the things they do outside of school that I don't always get to see, whether it's band, soccer, or whatever else."
Kuykendall first came to Woodrow Wilson in 2021 and quickly stepped up as the AFC coordinator. She transitioned the program to a digital system, working closely with the attendance office to create QR codes and make it easier to get information to students. 
In addition to orchestrating Saturday schools, she expanded the program's availability by showing up before and after school to give AFC students the opportunity to catch up on any learning they might have missed and to gain a better understanding of why attendance is so important to their future success. 
Anne Marie Light, a teacher cluster lead at Woodrow Wilson, said Kuykendall's commitment and organization have transformed their AFC program for the better. 
"This is no easy task; however, she makes it seem effortless," Light said. "She makes sure that students know the process of petitioning absences, that students know how many hours they owe, that teachers are providing enough work, and that students are showing up and gaining their credit back. This work is essential to making sure our students graduate. We are beyond grateful to have a teacher and AFC coordinator who goes above and beyond for not only her students but all of our students."
And Kuykendall's wins do not stop there. She has seen several students blossom over the years, which she said has been especially meaningful as many of them do not enjoy math when they first enter her classroom. 
One student in particular has dyslexia and struggled with math, so Kuykendall worked closely with her on breaking each success criteria down into simple steps and taking every opportunity to grow. By the end of the year, the student earned "meets" on her State of Texas Assessments of Academic Readiness (STAAR) test and visited Kuykendall when school started again with a special message.
"She told me that I was really the person who changed things around for her and made her believe she could learn," Kuykendall said. "Of course, I broke down in tears because I was so happy for her. She expressed that she now feels like she has the ability to persevere when things are hard and to know that it's OK to not know the answer."
Moving into a new school year, Kuykendall said she is excited to get to know a new group of students and continue making memorable moments every day. 
"I really feel like I learn more from my students than they ever learn from me," she said. "They are so resilient and kind and thoughtful. I am in awe of them all the time for the way they carry themselves in the world and the situations they live in."