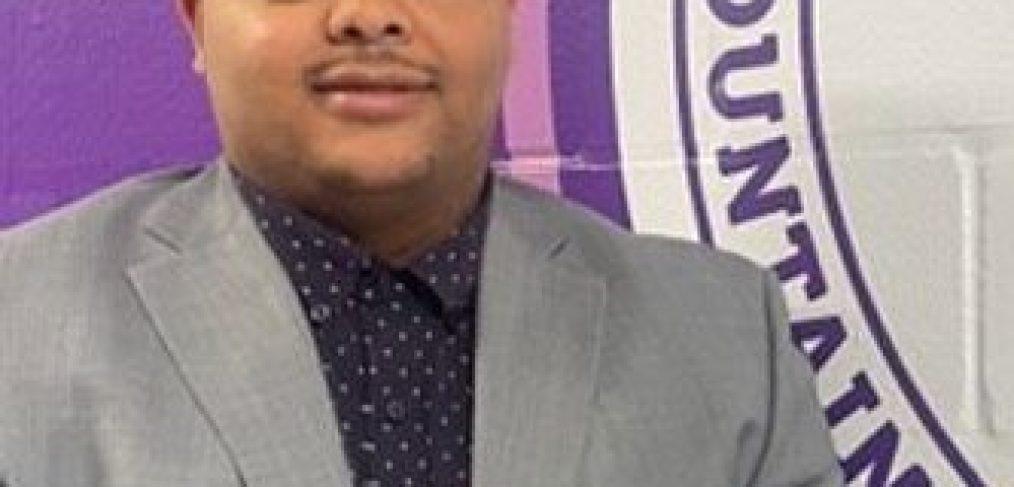 Focusing on excellence at Sunset High School
For Edwin DuBois, assistant principal at Sunset High School, community is key when it comes to developing a thriving campus. 
When he first began his role as assistant principal in February 2022, he sent out a student survey to ask them about their attendance and what would encourage them to come to school more. After reviewing the data, DuBois started doing engaging activities like karaoke in the cafeteria to enrich the student and team member experience.
"We want students to come to school not just because they have to, but because they enjoy it," DuBois said. "It's not just about the books and the pens and the papers—it's also about the social side of life."
DuBois said the influence of these engagement efforts has been positive, helping boost Sunset's average attendance to 88 percent during the 2022-2023 school year, with a goal of breaking 90 percent moving forward. They have also seen above average Assessment of Course Performance (ACP) and State of Texas Assessments of Academic Readiness (STAAR) scores, as well as a strong focus on advanced placement classes through the Sunset Prep program.
"We want students to know that they can really make a difference, and it starts here," DuBois said. "We want them to get their high school diploma and to go above and beyond and think bigger. We could have the next doctor, the next lawyer, the next judge, the people who are major decision-makers. That's my motto. We want them to come from Sunset."
But creating that environment would not be possible without being focused, fast, flexible, and friendly every day, DuBois said. 
He makes an effort to be the first to welcome students, family members, and other stakeholders to Sunset and listens carefully to find efficient solutions to any problems that may arise while transforming student lives in the process. 
While managing the school's English and United States history departments as well as overseeing campus safety often keeps DuBois focused at his desk, he sets regular reminders to get up and walk through the halls to greet students and team members alike with a smile.
"Corny as it may sound, the Core 4 tenets really make me who I am," DuBois said. "Those culture tenets sum up who I am in my servanthood and who I am every day. They have really been a blessing to not only myself, but to students, to team members, and to stakeholders, and I would encourage other colleagues to be intentional about implementing them. You will see a positive change."
Moving into the new school year, DuBois said he is honing in on professional development opportunities to strengthen his conflict management skills while always working toward "being better than I was the day before." 
"My wife was the one who encouraged me to apply to become an educator," DuBois said. "Other than my children and my wife, it was probably the best decision and opportunity that I've ever had in my life. I love going to school every day. I love our teachers, I love our administrators, and I love our students. We are a premier team."