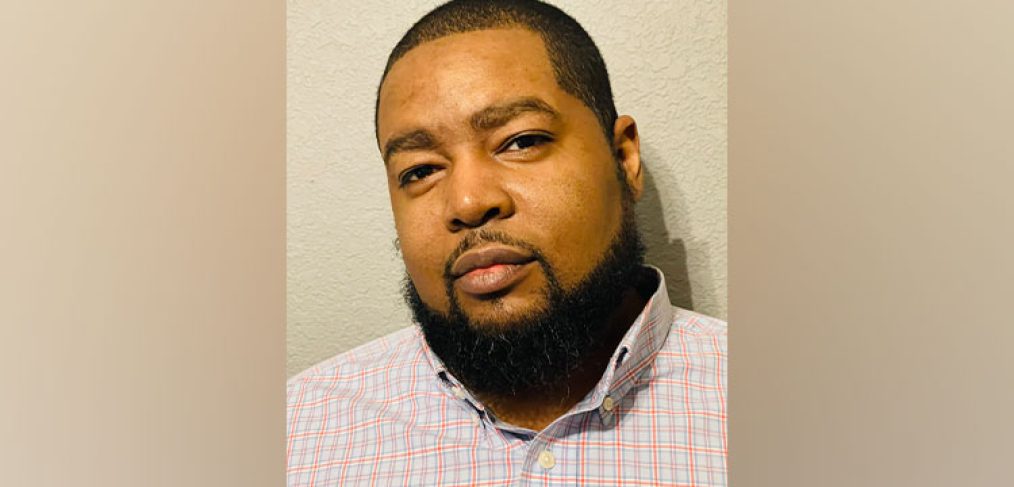 Providing outstanding Core 4 customer service
Claiborne Allen has been providing outstanding Core 4 customer service in the Information Technology department for the past 15 years. His customers have taken note, and the business systems analyst said being focused, fast, flexible, and friendly has always come naturally to him. 
"I base my behavior, my support, and my service on the moral of treating people how I want to be treated," Allen said. "I never let a bad day get me down, and I never bring my bad day onto other people or my customers. The Core 4 just falls in line with that." 
Allen primarily assists the Payroll and Human Capital Management departments with any issues that arise with Oracle and ensures that any help tickets he receives are resolved in a timely manner to help keep daily operations across the district running smoothly. 
Samantha Castillo, Olivia Pintor, and Krystal Castillo all work in School Leadership and praised Allen for always stepping up to meet their department's needs.
"Mr. Allen exemplifies the Core 4 as he is always responsive, willing to help, and a great communicator," Pintor said. "He goes above and beyond with a positive attitude to provide exceptional customer service." 
For Allen, it's all in a day's work. He grew up watching his mother dedicate three decades of service to Dallas ISD, so when he was ready to join the workforce, he said the district was a clear choice. His first role was at a service desk, and as he gained experience over the years, he worked his way up into his current position. 
Allen said he appreciates everything about his job, as it allows him to do meaningful work that contributes to Dallas ISD's mission of educating all students for success.
"I take pride in helping people every day," Allen said. "I've always been a great supporter of others, and that's what makes my days go by—making people happy by resolving their issues. I really do enjoy what I do now and want to continue doing it until I retire."