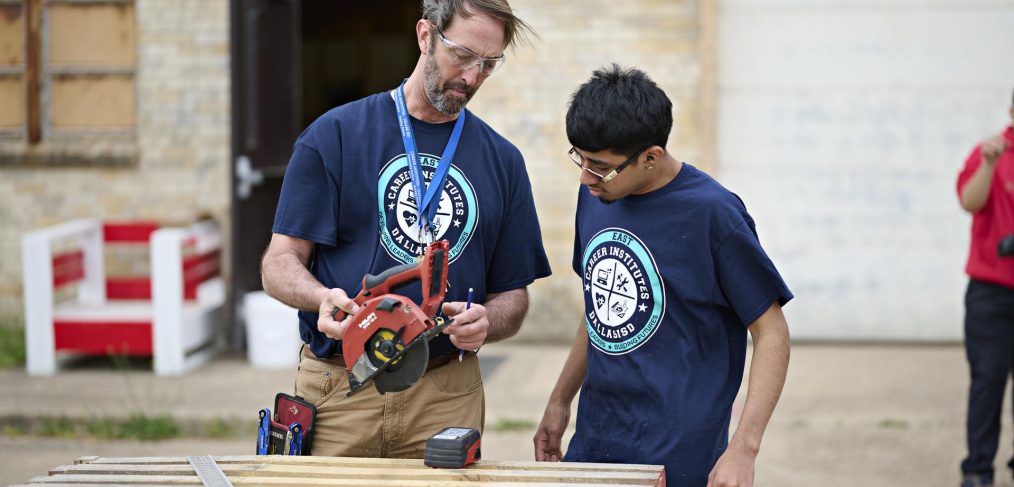 Multiple Career Magnet Center students to transition to Career Institutes
Starting in the 2023-2024 school year, the Multiple Careers Magnet Center and the Career and Technical Education clusters will merge with the Career Institutes to provide state-of-the-art facilities and an inclusive experience to students receiving special education services.
This merger is a result of the need to align with the Texas Education Agency's move to a more inclusive environment for students who receive special education services through Career and Technical Education for the Disabled. While this means that the district will no longer offer CTED courses in a setting exclusively for students who receive special education services, the transition will provide CTE in the Least Restrictive Environment at the state-of-the-art Career Institutes.
Students who attended MCMC will attend the Career Institute North or the Career Institute South. The district will closely match the career clusters provided at MCMC with the career clusters provided at the Career Institutes. Because CTE will be provided at locations that may be closer to the students' home school, they may have a different teacher. The Career Institutes already serve students with disabilities, which means many of the teachers have experience in this area, and the district is ensuring additional staff is available at the Career Institutes to support students with special needs.   
Dallas ISD will continue to provide CTE programming for all district high schools, continue to provide special education support at the Career Institutes, and ensure students with special needs are receiving instruction in the least restrictive environment. The Career Institutes will also offer Adaptive CTE courses. These are inclusive classes with a smaller population and additional support to meet the needs of our students.
"Merging with the Career Institutes is a wonderful opportunity for us to build on our current successes while making changes to serve more students with special needs in CTE," said Elizabeth Casas, deputy chief Special Populations.