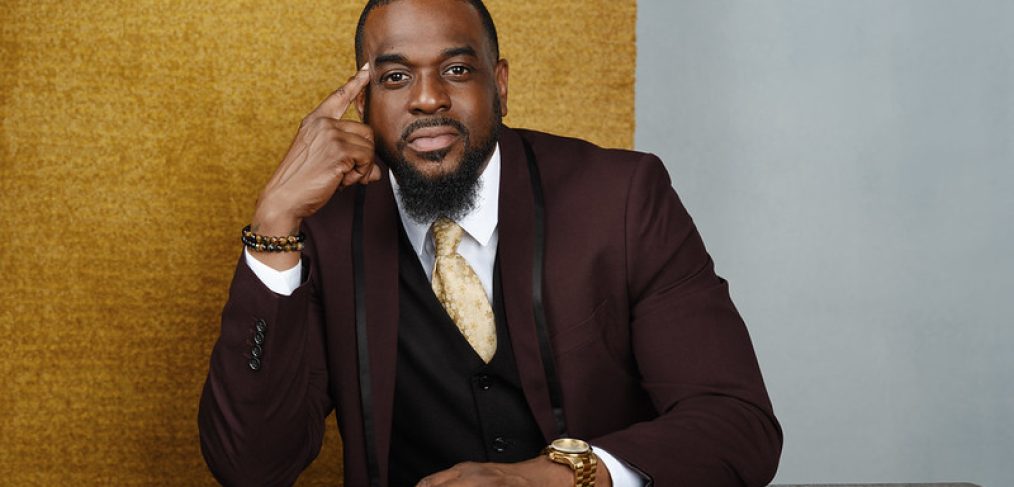 Meet Teacher of the Year finalist Bobby Bailey
Bobby Bailey, instructional lead teacher and sixth-grade math teacher at Billy Earl Dade Middle School, joined Dallas ISD in 2011. A "proud product of Dallas ISD," he was born and raised in Dallas and attended Dallas ISD schools from kindergarten through 12th grade, graduating from David W. Carter High School. Bailey earned his bachelor of arts degree from Huston-Tillotson University in Austin.
As a 12-year veteran teacher, he has served at four elementary and middle schools in various leadership roles. He holds the responsibilities of sixth-grade math lead, instructional lead teacher, mentor teacher, sixth-grade representative on the Discipline Committee, head football coach, head basketball coach, and TEI campus expert. 
His goal is to foster productive citizens and allow God to guide his steps. He is grateful to give back to the students, schools, and district. Above all, his greatest return is to invest in Dallas ISD, the district that cultivated who he is today!
What is some advice you wish you had received when you were starting out as a teacher?  
The advice I wish someone would have told me is to measure a successful school year not based on test scores but the growth of my students' character and academics.
What is your best tip for classroom management?  
The best tip I have for classroom management is to establish class rules, expectations, and allow for student leadership in your class. Once students feel a sense of responsibility they also help manage the class.
How do you build strong connections with students?  
I build strong connections with students by speaking to them every day, hosting circle time with my class where we share stories about things outside of school, and attending students' extracurricular activities outside of school hours. I always try to make myself relatable to my students. I take myself back to their age so I can see things from their point of view.
What are your hopes for your students in the future?  
My hope is that my students in the future are able to live a productive life with a healthy balance based on the education they received. My hope is that they are able to show good character and make a difference in this world. I want my students to be culturally diverse. 
If you were not a teacher, what would you be doing instead?  
If I was not a teacher, I would be working for the Dallas Mavericks as a front office executive. 
What do you consider to be your superpower as a teacher? 
My superpower as a teacher would be having the ability to prick the hearts and minds of the toughest students to teach and giving them the confidence to work hard each day in class.