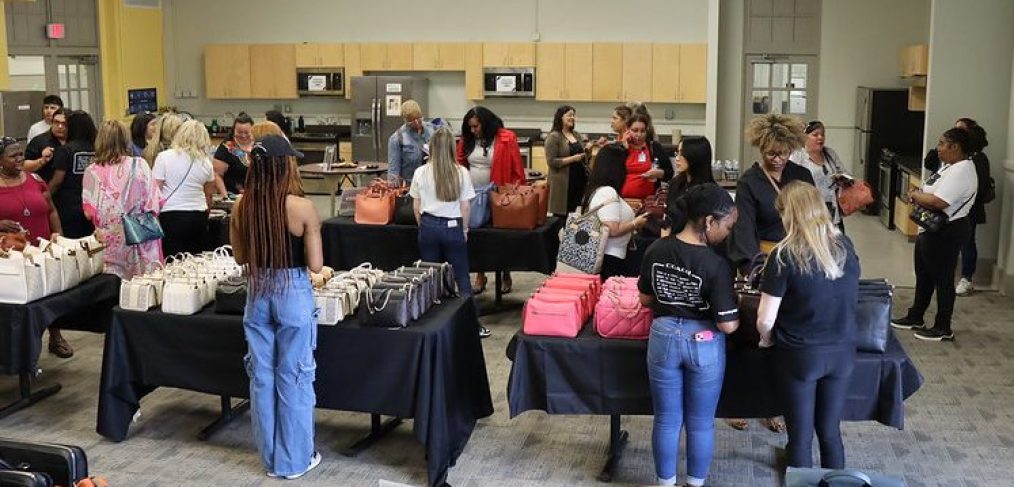 Surprise thank you from HEP
Some Dallas ISD students recently got a big surprise of new shoes and socks thanks to a donation from Nashville-based Soles4Souls, and several district team members who have been heroes to the Homeless Education Program got a big surprise thank you also thanks to the organization. 
Soles4Souls donated 1,500 pairs of shoes and 3,000 pairs of socks for homeless students. Thanks to their partnership with the Coach brand, the organization also brought a donation of hundreds of new Coach purses, wallets, backpacks, passport holders and other items for an appreciation event to which 500 team members were invited. 
"We were able to invite up to 500 staff members to come and "shop" at a pop-up Coach store at Frazier House for free," Homeless Education Program Director Ashley Marshall said of the Recognizing Dallas ISD Heroes event.  "The event was to show appreciation to central and campus staff that go above and beyond to help our homeless students."
Team members were able to choose a large item (purse, backpack, etc.) and a small item (wallet, passport holder, etc.) from tables set up for the event. Those invited to participate went the extra mile for the district's homeless students and the program by organizing supply and clothing drives, providing services and resources and more. 
"We were super excited to be able to give back to district employees with this partnership," Marshall said. 
The Homeless Education Program helps students who are considered homeless enroll immediately, receive transportation as appropriate, and refers them to services as needed. If you or someone you know is experiencing a homeless crisis, please call 1-888-411-6802 (Homeless Crisis Hot Line). In the event of an emergency, please call 911.
To learn more about HEP and how you can help, visit the program's page.