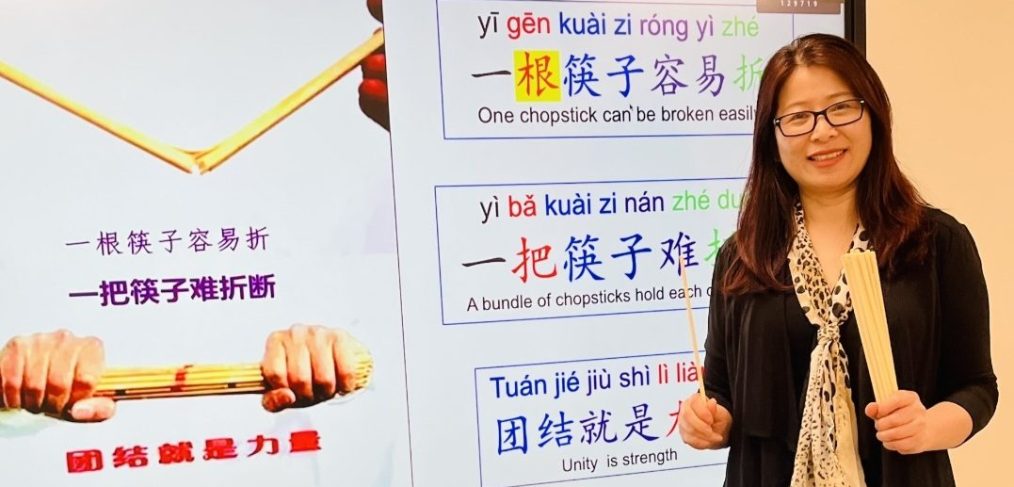 Chinese language and culture enriches students' lives at Walnut Hill 
Students at Walnut Hill International Leadership Academy are learning Mandarin Chinese, the most spoken language in the world, thanks to their teacher, Ping Song. Approximately 1.4 billion of the population speak Chinese, and Song says that learning Chinese, along with English and Spanish, will allow her students to connect and collaborate with over half the global population. 
Many of the students taking Chinese, who range in age from 4 to 14, already speak English and Spanish, and are now working on acquiring their third language. Walnut Hill Academy is also the only school in the district that offers Chinese language instruction at the elementary grades. 
Song, who began her teaching journey in the United States in 2019, after pursuing a second master's degree in teaching a foreign language, describes her work as a calling and a mission to bring people from different cultures together. 
In China, she had worked as an English teacher at a comprehensive medical school, where she had previously volunteered as an English language interpreter for foreign doctors from Israel. 
Through her work and experience, she is not only expanding her students' horizons, but also making an impact on parents. 
"To teach Chinese to non-Chinese speakers is such an enriching experience," said Song. "I am very passionate about teaching and about making these connections with my students and their families."
With students and parents calling her "maestra," which means teacher in Spanish, Song is also learning words in Spanish through her students. 
Every day, Song's students take turns being the morning greeter, as their classmates are walking in. They have to say "hello, please come in" in Chinese. Some of the parents have picked up on this and greet her in Chinese, as well, which pleasantly surprises Song. 
"As a teacher, I just feel so motivated, seeing my students with their smiling faces and their genuine curiosity to learn," Song said. "They might be the first one in their family or even community to have this opportunity to learn Chinese, and they, in turn, could share this knowledge with others."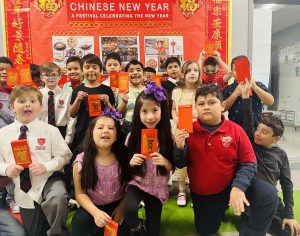 "It's not only about teaching and learning a language, but it's about building and understanding culture," said Song. 
Song also shares with her students traditions, such as Chinese New Year or the use of chopsticks and the culture behind them. For example, Song takes out one chopstick and asks the students if it's easy to bend it, and the students reply "yes." 
She keeps adding two and then three, demonstrating to the students that it's getting harder. After she has several chopsticks, she once again asks the students if she can break them easily and they reply "no." 
"The Chinese use this to teach that unity is strength, and together we are stronger," she said. Song also believes that this metaphor of unity represents the community at  Walnut Hill that persevered after a tornado destroyed the original school in 2019. 
Earlier this year, a ribbon cutting was held to unveil the new 118,00 square foot campus, which replaced Walnut Hill Elementary and Cary Middle Schools. 
Beyond culture and communication, Song also teaches her students important skills in Chinese. For example, she asks her students what number they would call if there was an emergency, and the students say "911" in Chinese. They learn all the numbers in Chinese and Song applies these lessons to real world experiences. 
Philip Meaker, principal at Walnut Hill, describes Song as a teacher who is passionate about teaching students Chinese and who also makes learning fun for them.
"We put international in our school's name to show how vital we feel it is for our students to be well rounded and prepared for the next level culturally and linguistically. Ms. Song is critical in making this a reality," Meaker said.