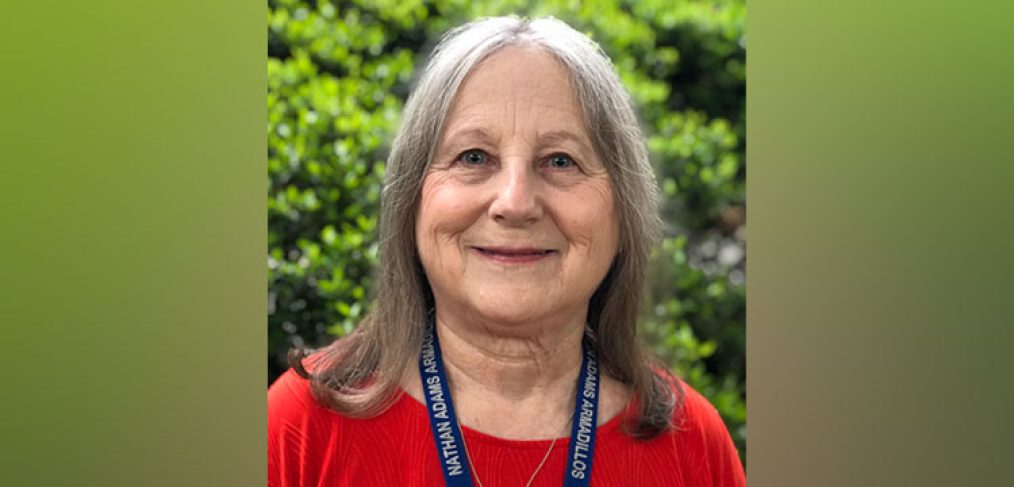 This Is Home: Building family connections over 50 years
Betty Blake, a third-grade teacher at Nathan Adams Elementary School, first interacted with a Dallas ISD recruiter at a job fair as a senior at Oklahoma State University. The recruiter offered her a job and informed her of the steps she needed to take to get her Texas teacher's certificate. From there, Blake said she "put all my eggs in one basket." 
Dallas ISD was the only school district she interviewed with because she wanted to move south to a large city with a warmer climate, while being close enough to her parents in Oklahoma that it wouldn't take too long or be too expensive to travel to see them. An added benefit was that her sister was a teacher in Dallas ISD, and Blake wanted to live nearby, so she accepted the offer to be a fourth-grade reading teacher and has made Dallas and Dallas ISD her home ever since. 
In the 50 years she has been with the district, she has taught third-, fourth-, and combined third- and fourth-grade students  English language arts and reading, English as a second language, and social studies. At times, she has also taught math and science and has been a self-contained classroom teacher. Learn more about her time in the district and her passion for education below. 
How have you seen the district change from when you started until now?  
Needless to say, I have seen many changes in Dallas ISD over the years, from changes in administrative leadership to changes in boundaries, divisions, districts, or areas, along with changes in teaching styles and techniques. However, I think the changes that have had the most impact have been in technology so students can be competitive in our global society.  
Also, there is now a greater need for emphasizing and implementing more social and emotional learning techniques and strategies. Our students need this more today than they have in the past due to changes in our society over time.
What has inspired you to continue calling Dallas ISD home? 
I continue to call Dallas ISD home because of the numerous family connections I have made over the years. Family-type connections have developed among students, parents, staff, coworkers, peers, and Dallas ISD personnel that have sincerely touched me and created a deep sense of loyalty. Through the years, parents have requested for their child to be placed in my room, and I have made promises that I would be here to teach their younger children. This has inspired me to continue my teaching career at Dallas ISD.
What is one of your favorite memories from your time in the district? 
Over a 50-year teaching career I have too many favorite memories to limit it to just one. It's getting together with former students, parents, and colleagues and seeing how we have all grown and changed over time that has formed my fondest memories. For example, one of my memories is when one of my fourth-grade classes created a time capsule. Then when they were seniors, we got together, as we had agreed, for dinner and for the opening of the capsule. We all laughed as we shared memories of the wonderful time we had together in the fourth grade at Nathan Adams. 
It's these types of moments when former students, parents, and colleagues contact me in some way to show their respect and express their gratitude as they recall some of their experiences with me. The impact these experiences made on them has created my fondest memories. This is the reason it is impossible to limit my favorite memories to just one.