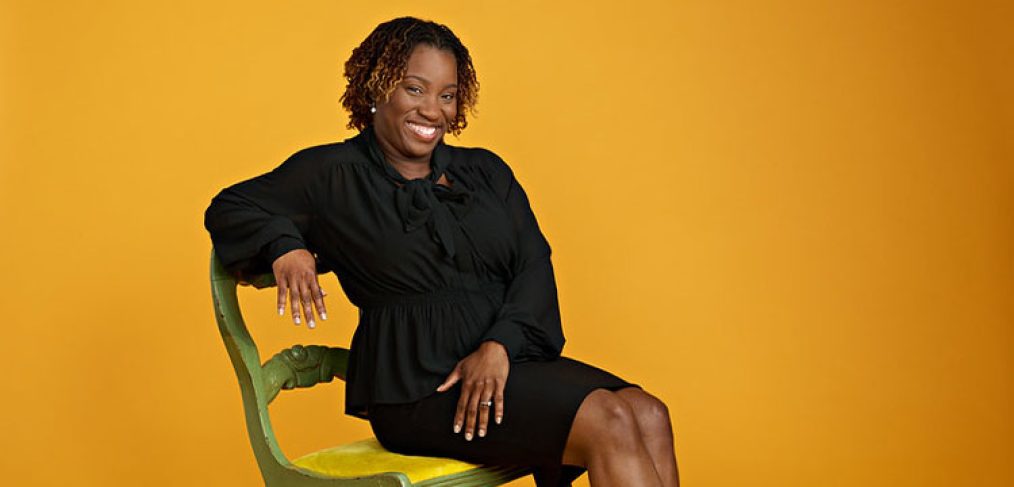 Meet Teacher of the Year finalist Ebony Garrett
Ebony Garrett is a third-grade math and science teacher at Umphrey Lee Elementary School. She believes educating students, colleagues, and families is essential to establish a community of support for students so they can succeed inside and outside the classroom. 
She has a bachelor's degree from Texas Woman's University and recently earned her master's degree in public administration from the University of North Texas at Dallas. Earning the Distinguished Teacher designation was a significant accomplishment, and she is proud to serve her community and the school that she attended as a child. Her education, exposure, and experience at Umphrey Lee shaped her into the educator she is today.  
Garrett has nearly 13 years of teaching experience and ignites learning through a rich and engaging classroom culture. Her goal is to build relationships and ensure that learning is rewarding, rigorous, and connected to real-world experiences.
What is some advice you wish you had received when you were starting out as a teacher?  
Building lifelong learners starts with creating a safe place for them to learn and make mistakes free from judgment. 
What is your best tip for classroom management?  
Establishing relationships with the students and parents while also ensuring all expectations are clear is an essential part of classroom management. 
How do you build strong connections with students?  
I build strong connections with the students I serve through finding shared interests and turning our interests into an engaging academic lesson.  
What are your hopes for your students in the future?  
My hope is that I'm creating lifelong learners who can problem solve, lead by example, and be change agents for those coming behind them!
If you were not a teacher, what would you be doing instead?  
I would have my own student center for students who need extra help outside of the school setting. 
What do you consider to be your superpower as a teacher? 
I would say that my superpower is being able to find a way to connect almost any of my students' interests to an academic lesson that is engaging.