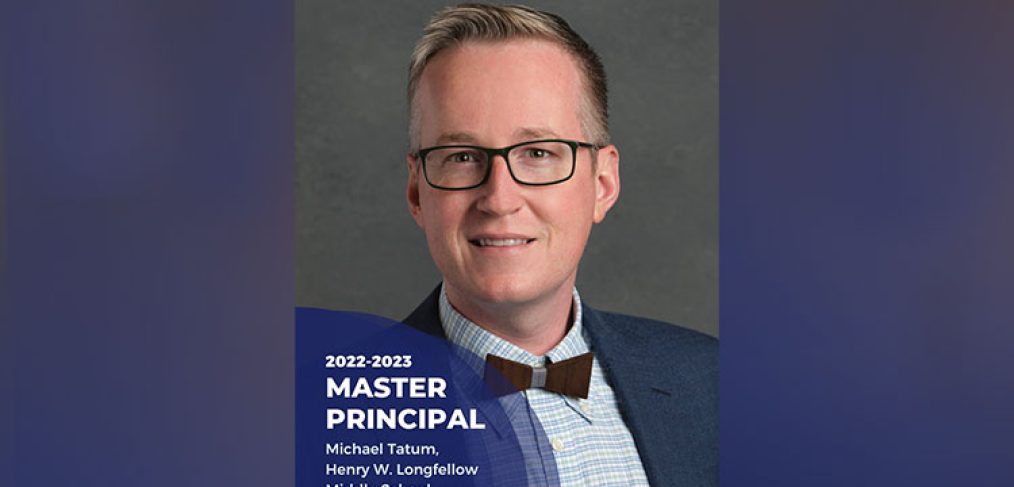 Meet Master Principal M. Scott Tatum
Scott Tatum, the principal at Henry W. Longfellow Career Exploration Academy, has spent 19 years in formal education, but he said his informal career has spanned over 26 years as a camp counselor, scout leader, and more.
Originally from Austin, he served as the head of theater at the McCallum Fine Arts Academy, an Austin ISD arts magnet high school, and as the executive director and head of school for AHB Community School, an independent K-8 school. 
Tatum's graduate and doctoral research focused on gifted and talented arts education in selective admissions schools, and he said Dallas ISD's choice school options, including Booker T. and Longfellow, have been great proving grounds for some of the most innovative school strategies in the country.
He transitioned to Dallas ISD when he was recruited to become the dean of arts at Booker T. Washington High School for the Performing and Visual Arts. This year marks his eighth year in Dallas ISD, during which he was awarded a Master Principal designation, which is given to the top 10 percent of Dallas ISD principals.
What drew you to education? 
Curiosity, helping others learn how to write and tell their story, and the endless energy of young people drew me to education. The ability for our work to change the lives and communities we inhabit keeps me in education.
What qualities make a great principal? 
Empathy for others. Curiosity on how to continuously improve. Trusting great teachers and professional team members to do the amazing work. The ability to build quick working relationships and partnerships with all types of families, employees, and community stakeholders.
What is your educational philosophy or a motto by which you work? 
Do what is right, not what is easy! I am also inspired by the Pablo Picasso quote, "All children are born artists, the problem is to remain an artist as we grow up." 
What inspires you about your position? 
Dallas ISD sees a future where every child finds their best-fit educational scenario. Being a part of the work of creating these opportunities for students and communities is challenging, fulfilling, and creative work that reminds me of all the joy I found during my time as a student. A life of joyous learning and growth while focusing on a worthwhile mission is of utmost importance to me.