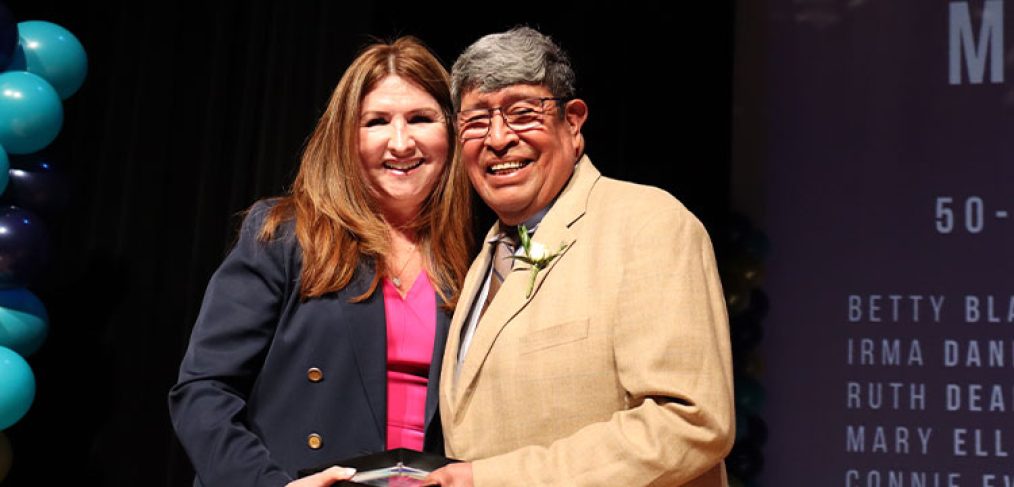 This Is Home: Honoring five decades of service to Dallas ISD
Robert Munoz, a counselor at David W. Carter High School, is among the thousands of team members who have called Dallas ISD home for years, even decades. The district is recognizing Munoz and countless others for their commitment to the community with the Service Recognition Award.
Munoz has spent the past 52 years in Dallas ISD, which has earned him a 50-year anniversary pin. Pins are given to Dallas ISD team members at anniversary milestones starting at five years of service and in five-year increments.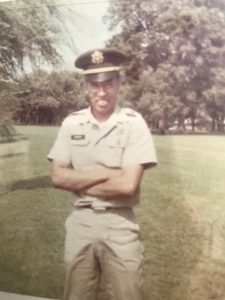 Munoz married Yolanda Silvas in Dallas before going to Vietnam as a member of the armed forces. Upon returning in 1971, he applied to Dallas ISD.
Since then, he has held many positions across different areas, including being a teacher and coach at Harry C. Withers Elementary School, an instructional facilitator in physical education,  He has worked at Sunset High School as a school counselor and as an assistant principal at multiple Dallas ISD schools. He also served as principal of Thomas J. Rusk Middle School and North Dallas High School, director of counseling, counseling supervisor, and more.
How have you seen the district change from when you started until now?  
When the court ordered the schools to integrate in 1971, many of the campus team members were forced to move to other campuses, and students were bused across the district. I was so glad to see the Youth and Family Centers added in the late '90s to address the mental, behavioral, and physical health issues that students may experience. 
I was also an assistant principal at Carter High School when we won the state football championship in 1988, which was taken from us two years later. We now have South Oak Cliff with the state title.
What has inspired you to continue calling Dallas ISD home? 
Regardless of the assignment, I approached each day as an adventure. The unknown that each day would provide me are experiences that I will always remember. And to see students succeed throughout their educational highway motivates me to continue as a school counselor.  
What is one of your favorite memories from your time in the district? 
In 1996 as the principal of North Dallas High School, the graduation of my first class as principal was special in many ways. My daughter, Stephanie, graduated in that class and to see my signature as principal on her diploma is priceless.