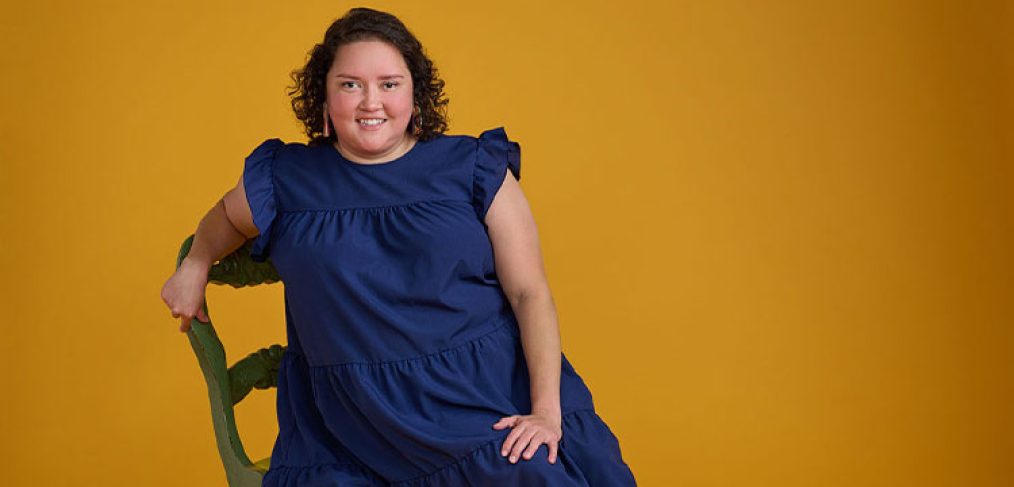 Meet Teacher of the Year finalist Mia Witt
A proud graduate of Dallas ISD—"Go Woodrow Wildcats!"—Mia Witt is a special education teacher and teacher leader at César Chávez Learning Center. She began teaching at J.L. Long Middle School, where her grandmother was a cafeteria worker for years and many of her family members attended. 
Witt has provided interventions to and advocated for students with disabilities from prekindergarten through eighth grade for over eight years. Her teaching philosophy is to meet children at their level and scaffold them to academic, social, and vocational independence. Witt, who has a degree in interdisciplinary studies from the University of North Texas, is an Apple teacher and digital ambassador and uses technology to streamline accommodations and modifications for students. 
She founded a campus food pantry at J.L. Long Middle School and continues to facilitate a food and clothing pantry at César Chávez. She relies on open communication with students to meet their needs while maintaining their dignity and privacy.
What is some advice you wish you had received when you were starting out as a teacher?  
I wish I had been told about modeling mistakes earlier in my career. Teachers are humans, too. We're fallible, and it builds strong connections and sets a good example for students when we make a mistake and show ourselves correcting an error.
What is your best tip for classroom management?  
My best classroom management tip is to first decide what few things really matter in order to provide good instruction and then set and hold your students to those expectations. An inclusive classroom requires flexibility for seating, for movement breaks, and for the inevitable meltdown. When my expectations are clear, consistent, and concise for students, they are able to take care of their needs without disrupting instruction. They know how to use the restroom, where to get supplies when they run out, and how to take a break when needed. Those expectations are explained in August and practiced daily. The entire classroom runs easier when everyone knows the expectations.
How do you build strong connections with students?  
I build strong connections with my students by making time for morning meetings and calendar time. It's not revolutionary, but by consistently making that time in my schedule, my students are able to share about their lives and interests, upcoming birthdays, or if there's a holiday they're excited about. In turn, I can incorporate those things into classroom instruction, stickers or other incentives, and themed brain breaks. The things my students share in those 10 minutes allow us to connect as humans, and allow them to connect with their peers as well.
What are your hopes for your students in the future?  
My hopes for my students are that they make good choices and live a life they are proud of.
If you were not a teacher, what would you be doing instead?  
In another universe where I am not a teacher, I would like to work with local and state government offices to increase supported employment opportunities for adults with disabilities.
What do you consider to be your superpower as a teacher? 
My superpower as a teacher is teaching kids to persevere. Kids need to learn that the classroom is a low stakes environment where they can always erase and try again.