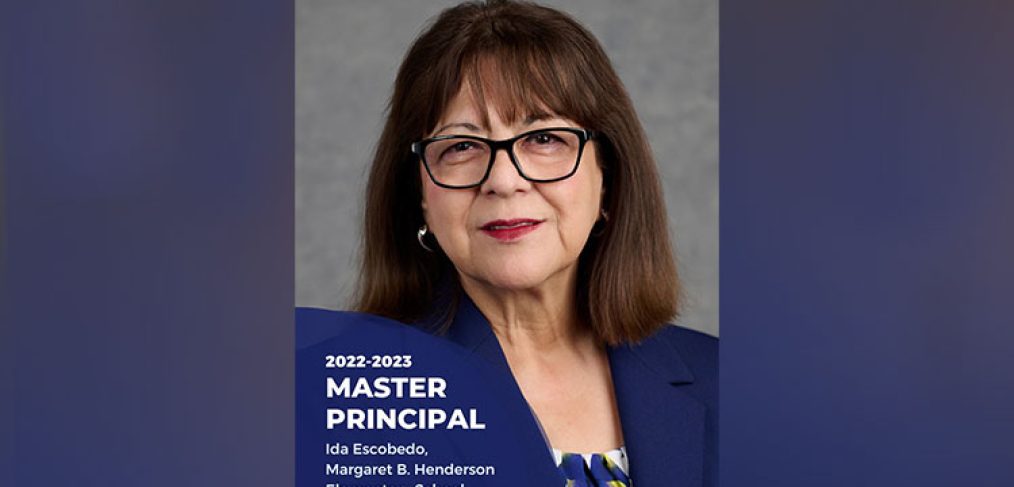 Meet Master Principal Ida C. Escobedo
Ida C. Escobedo, the principal of Margaret B. Henderson Elementary School, has worked in education for 45 years, with 40 years in Dallas ISD and five years outside the district.
She grew up in Stamford, Texas, and came to Dallas to work as a bilingual teacher, where she was inspired to grow her knowledge and skills in education. She then attended Southern Methodist University, where she received her master's degree in liberal arts with a bilingual concentration. 
Since coming to Dallas ISD, she has spent 20 years teaching and another 20 years in administration, and now she has added the designation of Master Principal for the 2022-2023 school year to her list of accomplishments. 
These designations are awarded annually to the top 10 percent of Dallas ISD principals in three categories: neighborhood elementary schools, neighborhood secondary schools, and choice schools. 
The awards are part of the Theory of Action, which governs how Dallas ISD makes decisions that ultimately impact student achievement. The criteria used are the School Effectiveness Index, State of Texas Assessments of Academic Readiness/ EOC Domain 1, and campus climate data.
What drew you to education? 
Many of my family members were in education and inspired me to go into education to make an impact on the lives of students.
What qualities make a great principal? 
Qualities that make a great principal are as follows but are not limited to: being committed to achieving performance outcomes; developing strong relationships; promoting accountability; maintaining order and structure; empowering others and self; ensuring first instruction; setting high expectations for students, teachers, and self; and building relationships with community members. 
What is your educational philosophy or a motto by which you work? 
A motto by which I work is, "We create a positive school culture to build supportive relationships among parents, students, and team members."
What inspires you about your position? 
What inspires me about the position is always looking to improve the school and figure out how to make those improvements regardless of how difficult it might be.