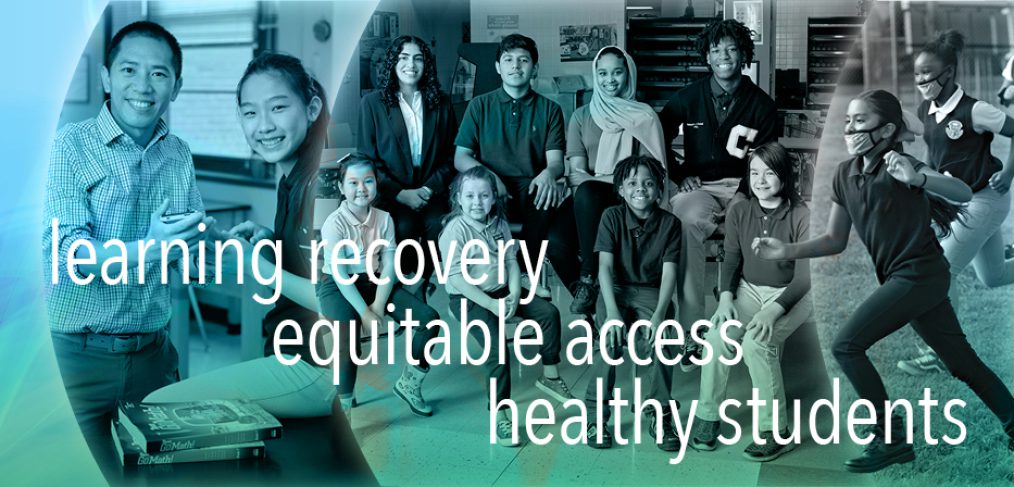 ESSER update: Summer Learning accelerates student success
Summer is finally here, and Dallas ISD is committed to providing a comprehensive set of opportunities for students to connect with their peers, engage in rigorous tasks, accelerate learning, and improve their social and emotional well-being through Summer Breeze 2023. 
Summer Breeze is the overarching name for all the summer programming being offered through the Extended Learning Opportunities department. Each program has a focus on mitigating summer learning loss while keeping students engaged. 
"These programs will allow us to get a head start, and most campuses can even satisfy all of their House Bill 4545 tutoring hours prior to the start of the school year thanks to the built in academic hours," said Merrill Devenshire, director of ELO. "We have also used a lot of the same enrichment curriculum that we use during our after-school programs, so students will get exposure to extracurriculars and enrichment. We are hoping that this will peak students' interest so they will participate in these types of programs throughout the school year."
Summer Breeze includes several programs, including Summer Cool for prekindergarten through eighth-grade students, High School Credit Boost for high school students who need credit recovery or acceleration, and Dallas City of Learning-sponsored events throughout July that are available to all students. 
Most of the program costs fall under ELO's general operating budget, with additional support from a $2 million allocation from the Elementary and Secondary School Emergency Relief (ESSER) fund that is covering transportation, contract services, and materials. 
Devenshire said Summer Breeze was a success last year, with 7,500 students participating in Summer Cool, 4,000 students participating in the credit boost program, and 700 students participating in July's Dallas City of Learning programs. Thanks to the positive attention the summer activities have received since then, Devenshire said they anticipate even more students this year.
And that is not all that Dallas ISD is offering students over the summer. Other departments will host summer camps and engagement activities, while ELO will have State of Texas Assessments of Academic Readiness test preparation for all the students who will retake the STAAR in June. 
"Our number one goal is to provide a free service to parents and families in a safe environment that is open to all students," Devenshire said. "That way families don't have to worry about where their students will be all summer long, and learning will continue across all grade levels."